April 28, 2018
CoStone Annual Meeting 2018 opened at Sheraton Dameisha Resort Hotel Shenzhen, Guangdong on April 13. The meeting was themed with "Connecting", exploring how to connect people, things, the world and the future. More than 600 hundred of investors, entrepreneurs, scholars and foreign friends attended the meeting.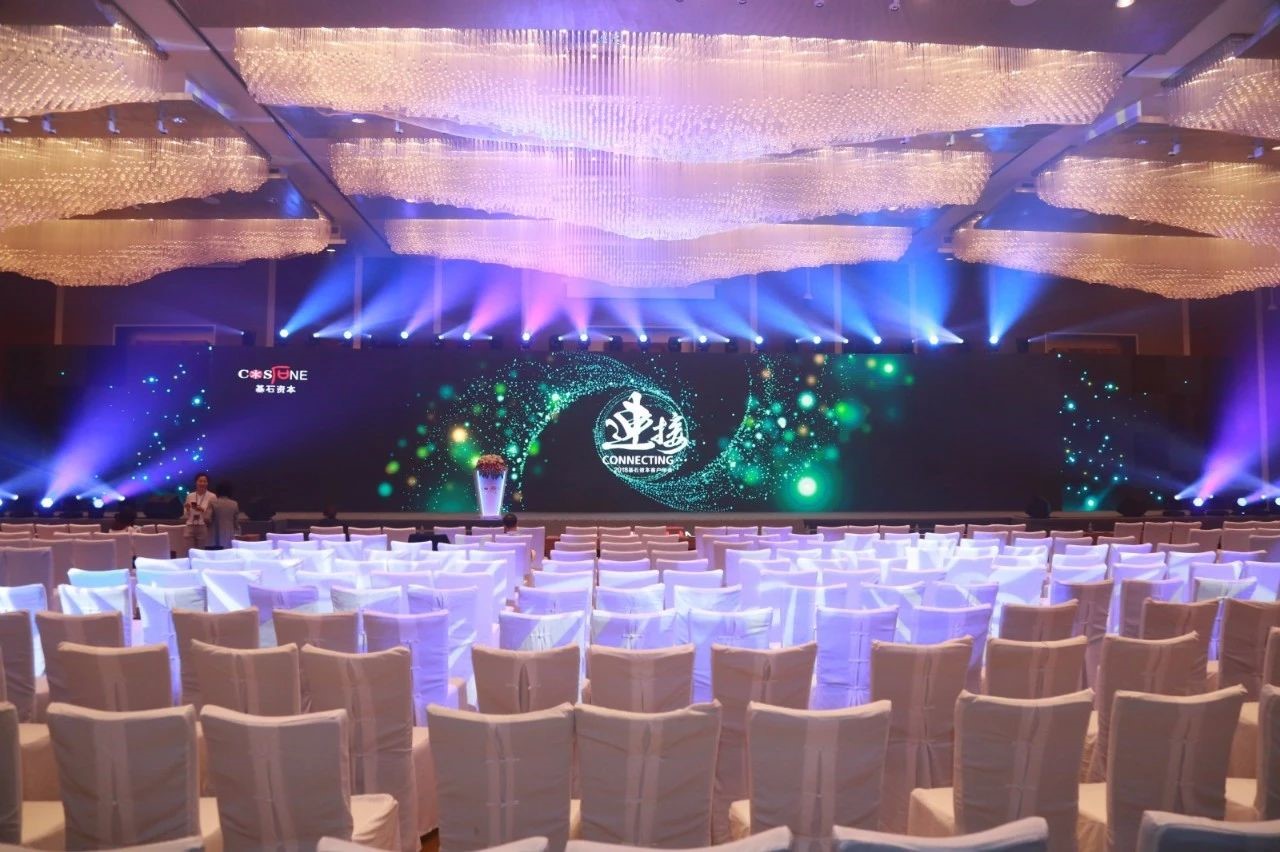 Meeting hall at Sheraton Dameisha Resort Hotel Shenzhen
Zhang Wei, Chairman of CoStone Capital, Xu Xiaonian, Professor of Economics and Finance at China Europe International Business School (CEIBS), Peng Jianfeng, Professor and PhD Supervisor at Renmin University of China, Bao Zheng, Professor at Renmin Business School, Shi Wei, Partner of China Stone Management Consulting Group, Ronald P. Fedkiw, Professor at Stanford University, Xu Bing, Co-Founder of SenseTime, Yan Xuetong, Professor at the Institute of International Relations, Tsinghua University, and Wang Qingjie, Professor at the Department of Philosophy, Chinese University of Hong Kong (CUHK), delivered keynote speeches.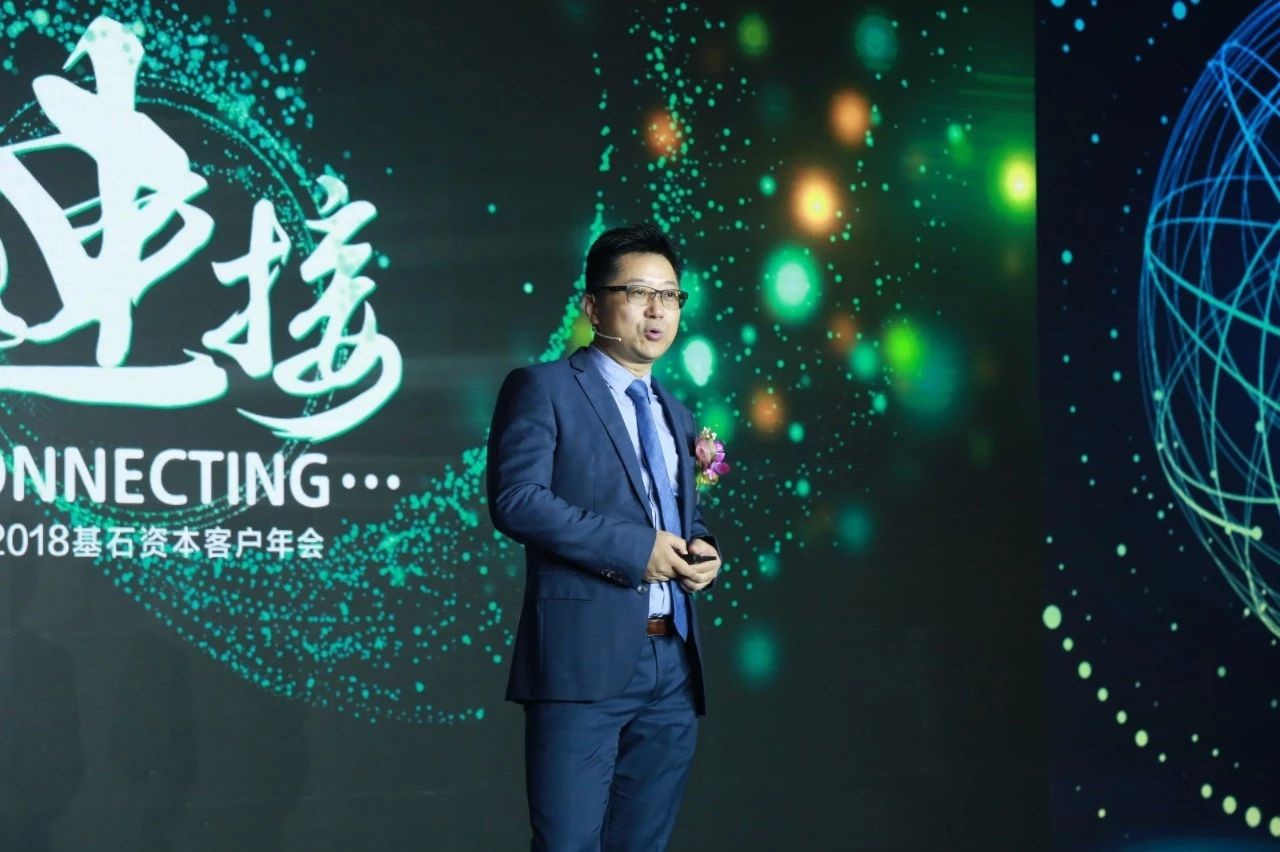 Zhang Wei on Breaking out of Mediocrity
Chairman Zhang Wei shared his views on the current international social and economic environment. From his perspective, a post-industrial society with a burgeoning middle class is coming and the new normal of the Chinese economy boasts massive opportunities. Against this backdrop, he gave six investment principles CoStone Capital follows:
1. Change from the first-level thinking to second-level thinking which is deeper, more complex and more convoluted;
2. Never follow suit blindly;
3. Create meaningful opportunities for transactions and invest heavily in key projects;
4. Invest with common sense and develop your own modelling theory;
5. Never do business with capital jugglers;
6. Never bet and believe in the compound interest.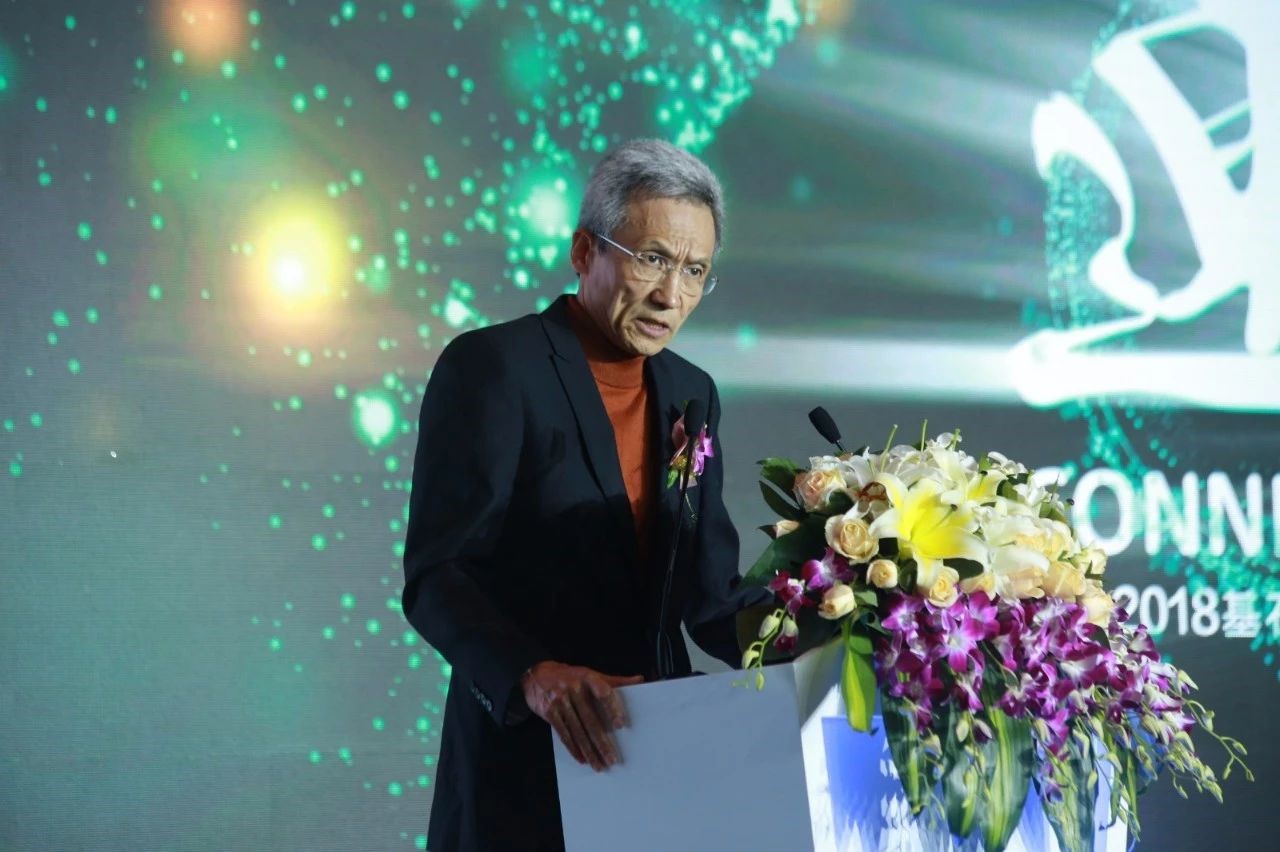 Xu Xiaonian on the Economy and Enterprises in the Post-industrial Age
Professor Xu Xiaonian provided his strategies for enterprises to cope with the current challenges from macro to micro levels. He pointed out that enterprises in the post-industrial age are facing two major challenges: finding new drivers and developing new technologies for growth. The first solution is innovation, which requires high tech, and focus comes as the second, as he said.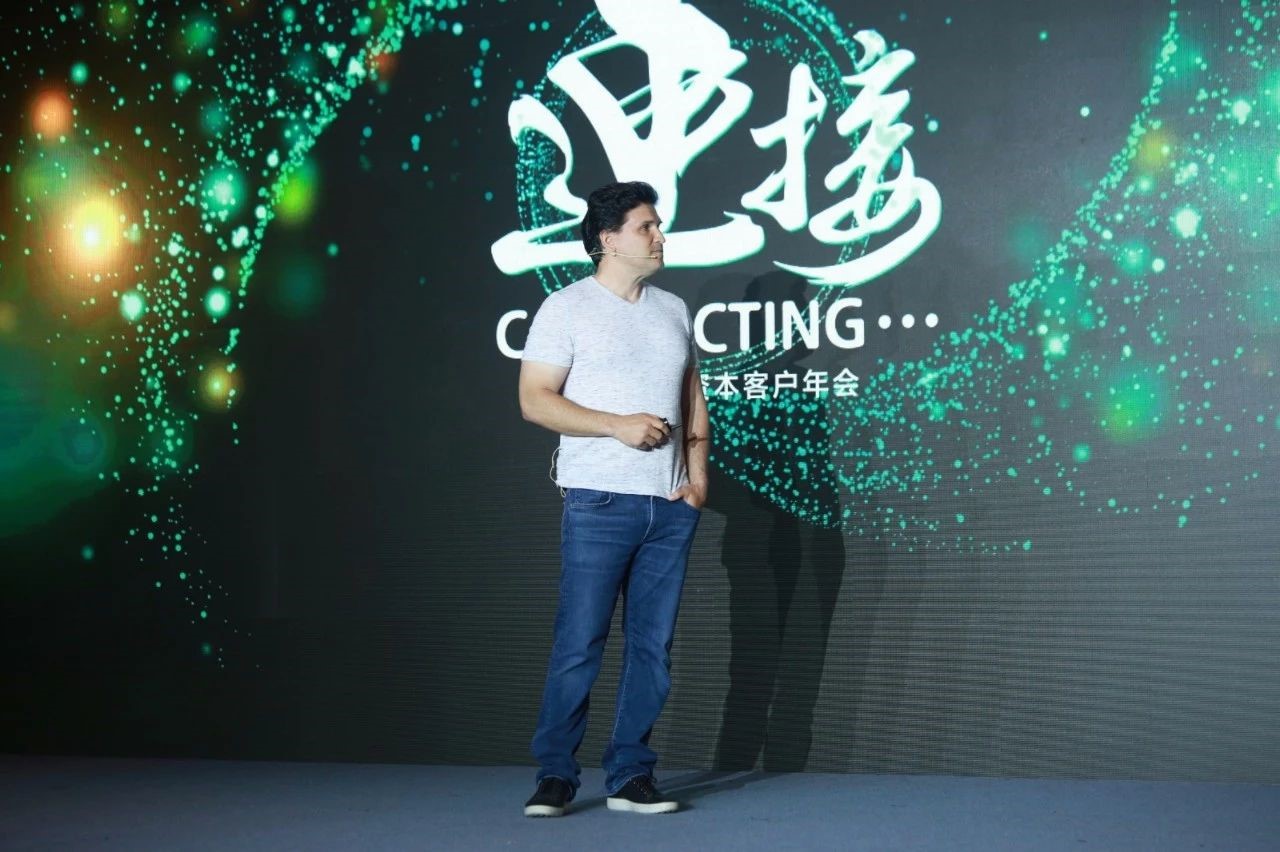 Ronald P·Fedkiw on AI
Professor Ronald P·Fedkiw explained his ideas on how to make AI think like humans. In his opinion, many technologies have been existing for a long time instead of being brand new. Teaching AI all our known knowledge is what Ronald thought an ideal way to deal with the challenges AI may face in the future. "The key is to educate machines through empirical models and get them to be more powerful in modelling, so as to expand the areas of deep learning," Ronald explained.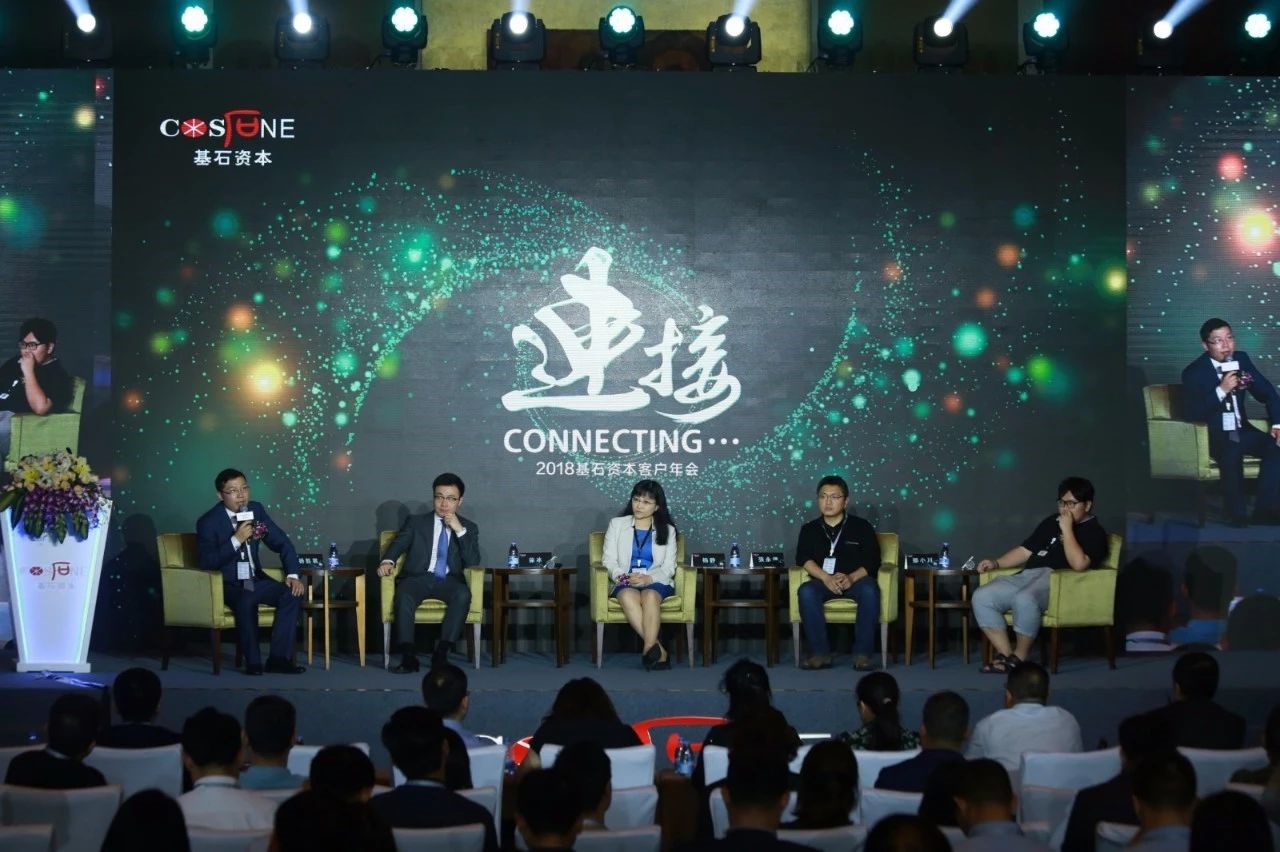 Discussions on "Connecting" between entrepreneurs and scholars
During the two-day annual meeting, scholars from various circles exchanged their ideas on popular issues of management, sociology, philosophy and mass media. Meanwhile, representatives from the business area shared their thoughts about the future. They were Xu Bing, Liu Zihong, Founder and CEO of Royole, Yang Jing, Founder of AI Era, Wang Kun, Vice President of Xcar, Shang Baoguo, Founder and CEO of Carzone, and Jiao Yue, Vice President of Pagoda.
Speaker
Prof. Xu Xiaonian
Prof. Xu Xiaonian is Honorary Professor at CEIBS, where he served as Professor of Economics and Finance from 2004 to 2018. He has worked for China International Capital Corporation Limited (CICC) since 1999 as Managing Director and Head of Research. In 2002, the research team under Prof. Xu was ranked No. 1 among domestic brokerage firms by Chinese institutional investors. In the same survey, Prof. Xu himself was voted as the best in economics research. Prior to CICC, he was Senior Economist with Merrill Lynch Asia Pacific, based in Hong Kong from 1997 to 1998. He worked as a consultant of the World Bank in Washington DC in 1996. He was appointed Assistant Professor of Amherst College, Massachusetts, from 1991 to 1995, teaching Economics and Financial Markets. He was employed by the State Development Research Centre of China as a research fellow from 1981 to 1985. He obtained a PhD in Economics from the University of California, Davis, in 1991, and a master's degree in Industrial Economics in 1981 from Renmin University of China. He received the Sun Yefang Economics Prize in 1996, the highest Chinese award in the field, for his research on China's capital markets. His research interests include macroeconomics, finance, financial institutions and financial markets, transitional economies, and China's economic reform. Prof. Xu is the recipient of the 2005 and 2006 CEIBS Teaching Excellence Award. He also received the prestigious CEIBS Medal for Teaching Excellence in 2010.
Prof. Peng Jianfeng
Peng Jianfeng is Professor and Supervisor at Renmin University of China, Chairman of China Stone Management Consulting Group, Deputy Director of China Enterprise Confederation Management Consulting Committee, Vice President of Beijing Enterprise Directors Association, and a famous management consulting expert in China. Prof. Peng used to be Vice President of the School of Labor and Human Resources of RUC. He has been engaged in the consulting and research work on HR management and corporate culture for a long time. He also provides consulting services for enterprises. He has been hired as a senior management consultant and a team leader by Huawei and TCL successively. The team led by him has consulted for dozens of famous enterprises, with the results of Huawei Basic Law, OCT Charter, TCL: Defeat Scale with Speed, Samsung (China) Culture and Dongfeng Nissan Programme of Action.
Prof. Bao Zheng
Prof. Bao Zheng received his PhD degree in Economics from Renmin University of China, and now is Professor and PhD Supervisor at Renmin Business School. He is a famous expert of enterprise management consulting in China, having created many famous cases, such as Huawei Basic Law and TCL: Defeat Scale with Speed. He has served as senior management consultant of Huawei (1995), TCL (1998), XJ Group (1999), Baisha Group (2002) and Hongta Group (2004).
Prof. Shi Wei
Shi Wei is a researcher and Chief Consultant at the Finance and Securities Institute of RUC. He has been engaged in enterprise management consulting since 1995, specializing in marketing and enterprise strategy. He has served TCL, Midea Group, Giti Tire, Motorola, Liuhe Group, Robust Group, CIMC, Telling Telecom and SPD Bank. He also provides management trainings for many enterprises in China, which have been well received.
Prof. Ronald P. Fedkiw
Fedkiw received his PhD in Mathematics from UCLA and spent part of his postdoctoral studies at Caltech in Aeronautics before joining the Stanford Computer Science Department. He was awarded an Academy Award from the Academy of Motion Picture Arts and Sciences (twice: 2008 and 2015), the National Academy of Science Award for Initiatives in Research, a Packard Foundation Fellowship, a Presidential Early Career Award for Scientists and Engineers (PECASE), a Sloan Research Fellowship, the ACM Siggraph Significant New Researcher Award, an Office of Naval Research Young Investigator Program Award (ONR YIP), the Okawa Foundation Research Grant, the Robert Bosch Faculty Scholarship, the Robert N. Noyce Family Faculty Scholarship, two distinguished teaching awards, etc. He has published over 130 research papers in computational physics, graphics, learning, and vision, a book on level set methods, and is currently working at the interface between physical simulation and machine learning. He joined the Stanford Artificial Intelligence Laboratory (SAIL) in 2017. Currently, he serves on the editorial board of the Journal of Computational Physics. He was a consultant with Industrial Light + Magic for over 19 years, receiving screen credits on movies such as "Terminator 3: Rise of the Machines", "Star Wars: Episode III - Revenge of the Sith", "Poseidon", "Evan Almighty", "Kong: Skull Island", etc. Currently, he is a consultant at Epic Games. Of all his achievements, he is most proud of the combined accomplishments of the 34 PhD students that he has graduated so far, in the first half of his career.
Xu Bing
Xu Bing is Co-Founder and CEO of SenseTime. He received his bachelor's and master's degrees from Shanghai Jiao Tong University, and his PhD from the Chinese University of Hong Kong. He has studied computer vision, pattern recognition and picture processing for more than 10 years. His research team is widely considered to be the earliest group of Chinese AI scientists to engage in deep-learning R&D globally. He has published over 40 articles on top international journals. Mr. Xu worked at the Motorola Research Institute, the Omron Research Institute, the Microsoft Research Institute and the Lenovo Research Institute. He was in the list of Fortune 40 Under 40 in 2018.
Prof. Yan Xuetong
Prof. Yan Xuetong is President of the Carnegie–Tsinghua Management Board and Dean of Tsinghua University's Institute of Modern International Relations. He is Editor-in-chief of the Chinese Journal of International Politics and serves as an adviser to several leading academic journals. Well-known in the Chinese foreign policy community, Prof. Yan is Vice Chairman of both the China Association of International Relations Studies and the China Association of American Studies, and is a member of the Consultation Committee of China's Ministry of Commerce. He also serves on several boards, including those of the China Diplomacy Association and the China Association of Foreign Friendship. He has written several books, including Analysis of China's National Interests, winner of the 1998 China Book Prize, Ancient Chinese Thought and Modern Chinese Power.
Prof. Wang Qingjie
Wang Qingjie is Professor at the Department of Philosophy, the Chinese University of Hong Kong. His research focuses on contemporary western continental philosophy, the comparative philosophy between the west and the east and moral philosophy. As a representative scholar studying Heidegger, he is the author of Heidegger: Translation, Understanding and Interpretation and Heidegger and the Beginning of Philosophy, and the translator of Introduction to Metaphysics and Being and Time.


Rewritten by: Jiang Xiaomei, Edited by: Du Zhixin, Wei Yiyi