In the interview, Zhang Wei criticized the fraudulent innovation of Luckin Coffee and pointed out its incompetence in operational abilities.
CoStone Capital Zhang Wei: Innovation in Disguise Would Succeed When Pigs Fly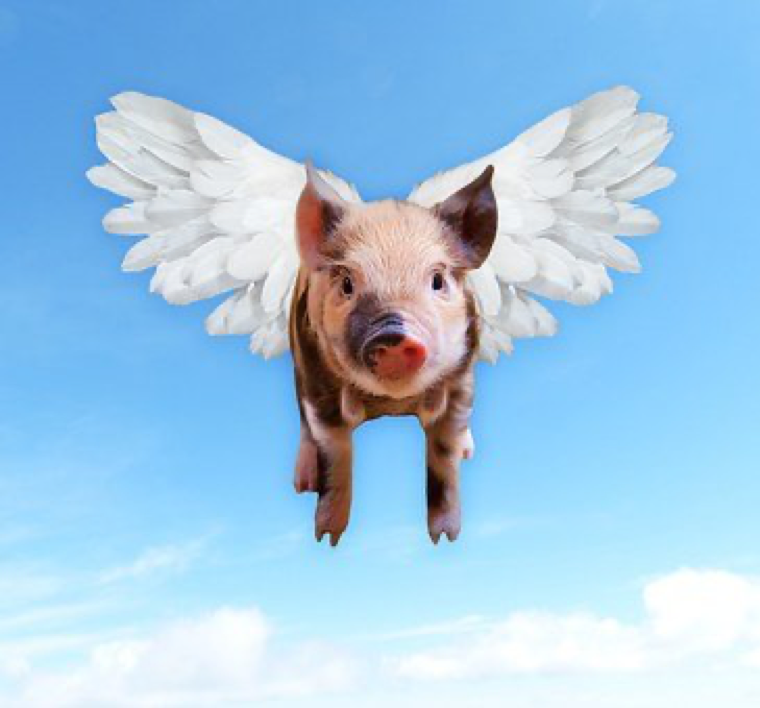 The Internet players, who rely on innovative business models, are controversial. Their supporters believed in their business models and potential and are willing to give high valuation. Those who against it called it a publicity stunt and the bubble would blast one day. However, more people are perplexed about this field.
Zhang Wei, chairman of CoStone Capital, hit the nail on the head in terms of how to judge the value of companies of this sort. "Many so-called 'Internet Plus' companies are indeed traditional enterprises in disguise of innovative business models. It needs time-honored and outstanding operational management to succeed rather than burning through cash. Their potential only exists in imagination. To turn the imagination into reality, it depends on the synergy between the better operational management and further expansion." Zhang Wei explained.
In terms of Luckin Coffee (LKNCY.NASDAQ), which had been burning through cash, Zhang Wei believed that it was only a traditional beverage company in essence. If it wanted to be successful, it had to show what it was capable of in running a café. He expected to see Luckin Coffee prove itself one day and by the time its true value would reveal.
"You will find it ridiculous to build a business empire like Haidilao (06862.HK) only with money. It is the same with Luckin Coffee."
"When you see through its disguise, you will find that Luckin Coffee is only a traditional coffee shop. Whether it can be successful depends on its management and marketing. It can't be done by burning through cash. It takes time." Zhang Wei added, "Only when Luckin Coffee makes the world believe it can run a real café, its valuation can be true."
Luckin is a traditional coffee shop rather than a brand-new concept. It needs more than others the abilities to manage outlets, supply chains, product development and quality control, cost control, corporate culture and on-job trainings. Its operational ability sustains its business model. The subsidies cannot last forever. It all comes down to the profitability of coffee shops.
Zhang Wei suggested that a costly business model could hardly succeed, and it counted on the traditional abilities. That's why Zhang Wei did not support the NEVs. NEVs were depending on the traditional automobile manufacturing skills.
Zhang Wei's logic was manifested clearly in Haidilao. Haidilao, one of the biggest hot-pot catering businesses in China, had a revenue of nearly ¥17 billion ($2.632 billion) last year. It is estimated that its revenue will hit ¥20 billion ($3.096 billion) this year. People will think it is ridiculous that someone wants to build another "Haidilao" with money.
"We raise ¥1 billion ($154.844 million) to entice a raft of employees from Haidilao, and then take advantage of the Internet to build another 'Haidilao'. Do you think this one will succeed? Absolutely no. Because business models cannot be simply borrowed from others. The operational abilities behind the models have endured numerous tests in a long time." he explained.
However, why did people pay billions to copy Starbucks? Zhang Wei thought it all came down to the imaginative potential that the new concept brought. "Coffee is more of a fashion with many new concepts and add-ons. For instance, it can use better coffee beans and smaller shops. It can offer take-outs when no other competitors can. Coffee business is still a potential growth area in China. A business is supposed to make use of economies of scale, once it obtains large-scale production. However, a restaurant can hardly reap the benefits of economies of scale. Haidilao and Starbucks opened the 100th branches after 20 years. The operational abilities cannot be accomplished overnight. A traditional business cannot succeed by burning through cash.
Luckin Coffee went public on May 17 in NASDAQ. On August 14, it released the first financial report to the investors after its IPO. According to the report, Luckin Coffee gained $140.76 million revenue for the second quarter, increased by 648.2% year-on-year, compared to ¥18.81 million last year. Luckin made a net loss of ¥105.49 million, up by 105% year-on-year.
Those who supported it saw hope in its 7X quarterly revenue, and those who didn't only held on to the increasing loss. Luckin Coffee fell on its first day of trading. Now, its share price has eased back from the record high points three months after its IPO. It is now in the middle of the game of capitals.
Zhang Wei preferred core-tech enterprises. Core-tech companies have solid foundation built by world-class scientists, which is hard to be copied. "Core-tech companies take more time to grow and research." Zhang Wei thought highly of HUAWEI, "HUAWEI was founded in 1987, when Tencent and Alibaba haven't show up. It takes a long time and huge investment to gain growth. It is a lot harder to succeed than those business model-based and Internet-based enterprises."
Above: Excerpt of the special interview with Zhang Wei from China Fund. In the interview, Zhang Wei criticized the fraudulent innovation of Luckin Coffee and pointed out its incompetence in operational abilities. Please refer to the link below to view the interview in full: http://stonevc.com/news_view.aspx?TypeId=5&Id=791&Fid=t2:5:2
Rewritten by: Luo Xinying, Edited by: Du Zhixin, Wei Yiyi