The auto industry is one of the few trillion-level markets, to which CoStone Capital has been paying close attention and making careful deployment.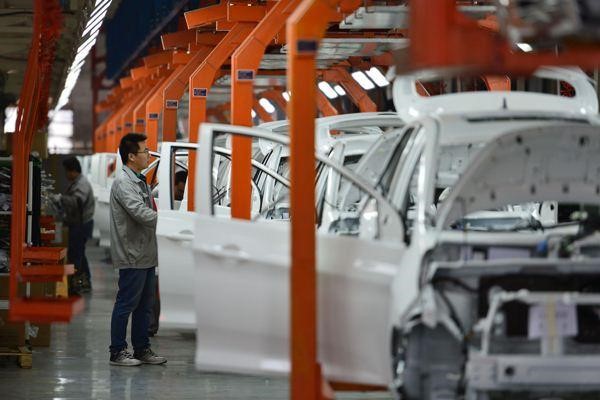 "The auto industry is one of the few trillion-level markets, to which CoStone Capital has been paying close attention and making careful deployment. Upholding the principle of "focused investment, priority service", our average investment in the auto industry is rather generous, to have enough shares of a company and even get a seat on the Board of Directors. In this way, we can be deeply involved in the company's strategy-making and even operational management." CoStone Capital's partner Li Xiaohong said so when he was interviewed by the journalist of the 21st Century Business Herald recently.
CoStone is seeking certainty during the investment. Focused on the automobile industry chain, CoStone makes its industrial distribution on the upstream raw materials, auto parts, and automotive aftermarket. Not only does it invest in unlisted companies, but it also participates in the private placement of listed companies in related industries. Among the portfolios invested by CoStone, four companies have managed to be listed. They are Hubei Huitian New Materials Stock Co., Ltd. (300041.SZ), Yodon Transmission Shaft Co., Ltd. (002406.SZ), Huachangda Intelligent Equipment Group Co., Ltd. (HCD Group, 300278.SZ), and Suoling Electric (002766.SZ). And Nanjing Chervon Auto Precision Technology Co., Ltd. (603982.SH) is under IPO application.
Auto Investment Roadmap
"We have been keeping an eye on automobile investment for years. As time goes by, the focus of CoStone has changed." Li Xiaohong said. More than a decade ago when China's economy was dominated by the real industry, the auto industry had undergone rapid development. At that time, CoStone mainly invested in companies that produced key auto parts.
Since 2010, China's automobile equipment manufacturing industry has flourished with the rise of domestic automobile brands. What's more, the aging of the Chinese population and the requirements for improving vehicle production efficiency has boosted the boom of the robot industry.
Under such a background, CoStone invested in a group of equipment manufacturing enterprises, such as Wuhan Huazhong Numerical Control Co., Ltd. (300161.SZ), HCD Group (300278.SZ), and EFORT Intelligent Equipment Co., Ltd. (688165.SH). Meanwhile, CoStone facilitated HCD Group to make several M&A at home and abroad in the field of body-in-white robots' integrated application. And HCD Group's shareholder value has increased, after the stock-for-stock merge of DEMC Group, a leading robot integration enterprise in China's auto industry, acquisition of the American company DMW, and the M&A of two global leading intelligent equipment manufacturers, Valiant Corporation and Winvalco Limited.
After 2012, China's new energy vehicles (NEVs) market has grown from scratch and undergone rapid development. CoStone Capital seized the opportunity to re-arrange its investment focuses. At present, production and sales of China's NEVs have accounted for 50%-60% of the global market.
In 2012, CoStone invested in Lake Lithium, an upstream lithium carbonate producer in the NEVs industry, who has succeeded in extracting lithium carbonate from waste brine in the salt lakes. In September 2017, CoStone completed its investment in Shenzhen Klclear Technology Co., Ltd. (832432), a third-party BMS (battery management system) company in the NEVs industry, with a stake of about five percent. Founded in 2010, Klclear Technology mainly focuses on the R&D and sales of lithium BMS for electric vehicles. At present, it is accepting IPO tutoring in the innovation layer of the New OTC Market.
Since 2016, as the expansion period of Chinese auto consumption came to an end, China has entered a new stage characterized by the rapid development of the automotive aftermarket which then became a subdivision field that CoStone Capital maintained focuses on. Li Xiaohong said that more than 200 million cars owned by the Chinese made China a trillion-level market in the field of after-car transactions, auto repair and maintenance, and auto finance.
Exploration of M&A in Auto Industry
Upholding the principle of "focused investment, priority service", CoStone Capital tends to be deeply involved in the operation and management after the investment. For instance, in September 2017, China's largest industrial robot manufacturer, EFORT acquired W.F.C. Group, a well-known motor vehicle equipment and robot system integrator in Europe. In that portfolio, CoStone had made a profound contribution.
Li Xiaohong introduced that EFORT was a Chinese robot manufacturer with a relatively large output volume of industrial robot bodies, and it also engaged itself in robot's integrated application, such as automated production line. EFORT's headquarter is located in the Wuhu City of Anhui Province, where CoStone has established several funds and been responsible for managing the Industrial Upgrading Funds of Anhui in recent years. Learning that automobiles and robots were the competitive industries of Wuhu, CoStone got in touch with EFORT and then made a focused investment in it.
CoStone Capital helped EFORT to make overseas M&A in 2017 through capital investment. Li Xiaohong introduced that W.F.C. Group was the tier one supplier in Europe for many well-known auto manufacturers, such as Fiat Chrysler (FCAU.N), Volkswagen (VOWG), Renault (RENA), and General Motors (GM.N). It had accumulated rich experience in applicable scenarios for robots and could give guidance to EFORT in its R&D and production of robot bodies. More importantly, with the help of EFORT's distribution channels and contacts with other Chinese automakers, W.F.C. Group's entry into the Chinese market makes the synergy between European advanced technology and China's huge market potential come true.
Li Xiaohong believed that the M&A model would be what the major PE firms in China head for in the future. As Chinese economic development flattens, there will be fewer opportunities for endogenous growth in traditional mature industries, except certain emerging industries. To acquire more opportunities for extensive growth in an industry, companies can either take advantage of M&A or improve the corporate efficiency and increase value through management after buyout investment.
For strategies in the future auto industry, Li Xiaohong said that CoStone would attach increasing importance to auto investment for the following reasons:
l With its investment accumulation and industrial distribution in the auto industry, CoStone has a deeper insight into the industrial chain and is more capable of control risks during the investment.
l In the trillion-level auto market, the industrial chain is long enough for complex distributions.
l Although China's manufacturing industry has reached an advanced level, there is still much room for improvement and opportunities for investment in auto import substitution. In addition, as automobiles becoming more and more electric, intelligent, network-connected, and socialized, the added value of bicycles to consumers will become higher and higher. Investment opportunities exist during the big industrial change.
"For one thing, CoStone Capital will continue to focus on portfolios concerning key auto parts and automotive equipment in the future, in particular portfolios following the megatrends of vehicle electrification, intelligence, and networking. For another, finished automobiles, relevant auto sales, and auto finance are also to our great concern." Li Xiaohong said.
This is part of the interview on Li Xiaohong of CoStone Capital by 21st Century Business Herald, written by Shen Junhan and edited by Lin Kun. In the interview, Li Xiaohong elaborated CoStone's investment strategies in the auto industrial chain. For the full transcript of the interview, please refer to http://www.21jingji.com/2018/3-24/0MMDEzODFfMTQyNzA0Mw_2.html


Rewritten by: Xu Xinru, Edited by: Du Zhixin, Li Yunzhen