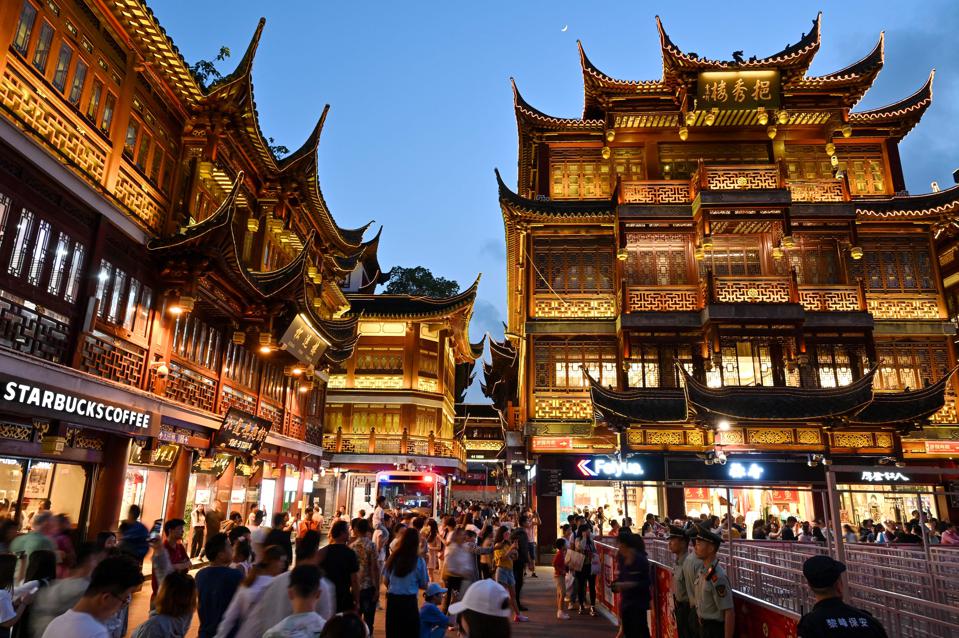 Founded in 2001, CoStone now boasts its 16 years of investment management experience. CoStone was among the first batch of growth equity investors in China, through years of hard work, today it is managing more than 40 funds of different types, including VC, PE growth, PE buyout, achieving an AuM of ¥45 billion. And one feature distinguishes CoStone from other established players in the field: The founding members of CoStone have never part ways for 16 years.
Zhang Wei, Lin Ling, Xu Wei, Tao Tao, Wang Qiwen, Chen Yanli and Han Zaiwu were the 7 initial members of the CoStone team. Yesterday, on the Venture Capital Forum of the 19th China Hi-Tech Fair, CoStone's Chairman Zhang Wei shared about what has united the founding members for all these years: the distinct corporate culture of partnership.
Partnership: Inhibitor of investment risks
Zhang Wei believes that partnership is a corporate management model that aims for value creation in the long run. Venture Capitals need more than just capital, the partnership culture is also crucial.
The essence of investment industry is to manage asset for others, therefore, one of the most important competences for institutional investors is risk control. Gambling on others' money is unacceptable.
Zhang Wei quoted David F.Swensen, CIO of Yale University, as saying that the managers' high proportion of co-investment can ensure that they would see gains and losses from the same perspective of the investors. He said that corporation governance and risk control should seek to align the interest of managers and that of the investors, in comparison, the man-made protocols and rules could be compromised rather easily and is not always reliable.
In practice, CoStone Investment Committee never violates the One-Person One-Vote rule, partners can only co-invest in funds instead of specific portfolios so that their interest is highly aligned with the LPs.
According to Zhang Wei, the four most important characteristics of partnership in organizing and managing start-ups are: consensus, risk-sharing, entrepreneurship and achievement-sharing. Consensus refers to the strategic agreement of partners, who share the same mission and the same value. Risk-sharing is self-explanatory. Entrepreneurship requires partners to fully demonstrate their specialty in different fields. And achievement-sharing indicates that equity result will benefit all partners. Among these four aspects, risk-sharing and consensus are the most vital, because the former demonstrates the contract of human resource and capital, and without the latter, partnership will soon fall apart.
"Our team has been solid for the past 16 years, and now we have grown into an AuM of ¥45 billion." Zhang Wei said that the essence of major modern enterprises is the collaboration based on coordination or division of labour, to which entrepreneurship and achievement-sharing are relevant . "CoStone has a diversified equity structure, there are both internal and external capitals. But the core members and key staff all hold shares, thus the corporate governance system is effective.
Zhang Wei further explained how partnership culture could influence investment. He illustrated with the example of WENS, the world's largest pig farming company and also an investment project CoStone has followed for long. From Zhang Wei's observation, WENS has achieved an impressive innovation of partnership culture. The ultimate controlling owner of WENS is the Wen family, but they only possess 16.74% of the company's shares, in the meantime, company shares are also owned by senior managers and over 6,000 company staff. "Generally speaking, public listing is not that easy for companies with over 200 shareholders, but WENS made it. Many of these 6,000 shareholders were initially pig farmers. WENS promotes sharing, and it built a platform to connect over 56,000 household farms through internet, by doing so, WENS achieved a model of intensive management and distributed operation. This allowed WENS to follow the asset-light strategy and also addressed the responsibility issue. Thanks to such a distinctive partnership, WENS made a profit of ¥11.8 billion in 2016.
Another typical partnership model is the one adopted by HUAWEI. 80,000 people hold shares of HUAWEI. By contrast, the founder, Ren Zhengfei, only owns 1.24%, yet he still has absolute control over company affairs. The essence of HUAWEI's price distribution is employee stock ownership. Over the past 20 years, HUAWEI has also been promoting its partnership beyond just profit sharing, it has been highlighting value creation. "Guaranteeing profit sharing and maintaining corporate culture is what partnership is really about." Says Zhang Wei.
A closer bond between investment institutions and corporations
Investment philosophy can also be inspired by partnership culture. Zhang Wei points out that there are two most important issues for VPs. The first is valuation. On the one hand, margin of safety is an important foundation for a good investment, on the other hand, irrational exuberance of the capital market can also be necessary for a big success.
The second important issue is assessing the growth potential of a corporation. A corporation's growth potential is determined by its entrepreneurship, corporate governance, organizing system, technological advancement. industrial structure and industrial cycle, among these factors, CoStone values entrepreneurship the most.
"I don't think entrepreneurship is a common quality that can be found in every individual. I've summarized three levels of entrepreneurship: The first level is diligence and resilience, many have such qualities. The second is the ability to think outside the box. True entrepreneurs will not be bound by rules, sometimes one need to take some risks. To put it in Schumpeter's words, that means to fight your way to success regardless of what resources you have at the moment. The third is even rarer, it is about aspiration and a big heart. Aspiration means that the corporation must not pursue purely for money, instead, it should have a vision and try to build a true career. And only a big heart can realize that the corporation needs to be shared." Zhang Wei said.
Zhang Wei believes that investment institutions should have a closer bond with corporations they invest in. "We have invested in a few corporations with entrepreneur spirit, and they are very rewarding. We've also formed a close bond during investing." According to Zhang Wei, the long-established competitive enterprises share one secret: They are not the producer of a specific product, instead, they are the organizers of an entire industrial chain. That means corporations must work on the lower and upper stream of the industry and maintain an operating partnership in the long run. "CoStone highlights the relationship between investors and the invested entrepreneurs. CoStone encourages to build a quasi-partner ecosystem through long-term engagement, so that common grounds can be bigger, service can go deeper, and value can be created better."
Zhang explained with the example of CoStone's investment in HUAWEN Media Group (000793.SZ). Zhang Wei noticed that Huawen Media was the only newspaper that distributed stocks to managers, which promoted sharing. CoStone has also looked into other city newspapers in Nanjing and Guangzhou, but they both lack the sharing mechanism, therefore CoStone had faith in Huawen Media, for the benefits and risks are both shared. Seven years later, Huawen Media's profit increased to six or seven times higher. Having made a success, Huawen Media returned the favor by investing in CoStone and it is now a firm advocating LP of CoStone.
Rewritten by: Xue Guanda, Edited by: Du Zhixin, Li Yunzhen