CoStone Everest Fund was launched in 2011. The capital market fluctuated in the past 5 years, but 6 portfolios of CoStone Everest Fund IPOed, 2 listed through backdoor, 1 queued for IPO and 1 queued for backdoor listing. All the 19 portfolios secured the exit path.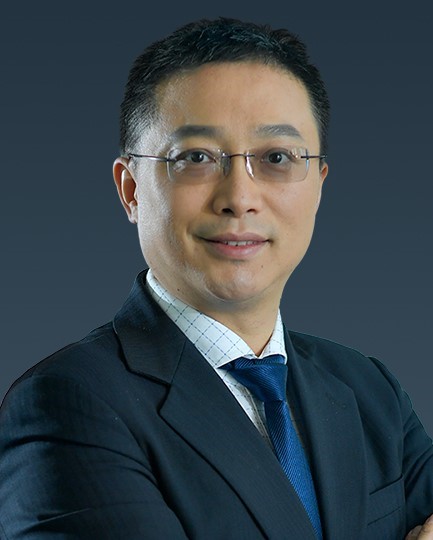 Tao Tao,CoStone Capital partner,investment Committee member of CoStone Everest Fund

CoStone Everest Fund was launched in 2011. The capital market fluctuated in the past 5 years, but 6 portfolios of CoStone Everest Fund IPOed, 2 listed through backdoor, 1 queued for IPO and 1 queued for backdoor listing. All the 19 portfolios secured the exit path.
2011: Consummate Investment Solution
The Everest Fund was raised in 2011H2, and we immediately operated the existing reserve projects. At the same time, we have started to resume the portfolios of CoStone Wuhu Fund, a PE fund raised by CoStone Capital at the end of 2009 and fully invested in 2011H1.
CoStone Wuhu invests in growth equities, especially to grab "late-stage opportunities. The launch of GEM (Growth Enterprise Market) in 2009 set off national PE craze, leaving CoStone Wuhu to slog it out in this wave.
In2011H2, CoStone Everest invested in Soling(002766.SZ), Kangxin New Materials(600076.SH), Silk Road (300556.SZ), Omnijoi (300528.SZ), Asymchem Laboratories (002821.SZ), etc. Now these projects have been successfully directly or indirectly listed in the capital market, which reflects our improvement in the industrial layout. In one year, about 300 million yuan was invested by the CoStone Everest.
2012: Focus on kernel and risk control
In 2012, with the convening of the 18th National Congress of the CPC, we have strengthened our determination to restructure China's economy. We recognize that the concept of consumption upgrading will replace advanced manufacturing and become the main battleground for PE investment, which has both growth potential and anti-risk capability. In this year, CoStone Everest continued to follow the strategy of leaning towards industries related to consumption upgrading, successively investing in enterprises such as Jialin Pharmaceutical, Sunho Pharmaceutical(430017.SZ), Oppo Lighting(603515.SH), Tongfu Food, etc. At the same time, it also continued to set foot in manufacturing enterprises related to new energy and integration of three networks. CoStone Everest threw money about ¥420 million in 2012.
2013: Self-Reform
In 2013, CoStone Capital also carried out a firm reform. The investment team changed from the original geographical division to the industry division, and established six industry groups, covering the fields of consumption, media, medicine, agricultural industrialization, new materials, energy conservation and environmental protection. Instead of sweeping the streets and digging enterprises, the investment team conducted industry research and discovered investment opportunities. In the end, we eliminated the industry group and reclassified it into three major categories: consumption, TMT and healthcare. So far, CoStone Capital has invested more than ¥3 billion in TMT and ¥3 billion in healthcare, and CoStone Capital has committed to being the organizer of the equity investment industrial chain.
2014: value-added services
In 2014, CoStone Everest invested in a well-known pharmaceutical listed company, Conba(600572.SH), which played an active supporting role in the M&A of Guizhou Best. It will be an important new direction for PE to obtain investment opportunities through assisting listed companies to M&A actively. Since then, CoStone capital has formed several M&A teams, and the M&A business has become an important field.
In 2014, CoStone Everest has entered the project exit period. In addition to strengthening the supervision of the enterprise by the project manager, colleagues in the post-investment department have also started independent project visits and analysis to further strengthen the post-investment activities.
At the same time, we strive to develop value-added services for the project, and M&A has become the mainstream service. Since CoStone Wuhu Huachang project, CoStone Capital has been actively providing value-added services to sort out M&A strategies and find appropriate M&A targets, as well as assisting in due diligence, negotiation, transaction structure design and even financing.
2015-2016: Harvest Time
Capital markets have been volatile in 2015. In 2016, CoStone Everest has finally attracted the attention of investors with its excellent performance. CoStone Everest has invested ¥1.4 billion in total and invested 19 projects in total. By the end of May 2016, six projects of CoStone Everest have been withdrawn, with a total allocation of nearly ¥360 million, accounting for 25.5% of the paid-in amount.
Although the transformation of China's economy and the volatility of the capital market add uncertainty to the withdrawal of PE funds, under the care of the government, China's capital market still maintains abundant liquidity, which provides sufficient capital support and valuation support for Chinese enterprises. What's more, the focus has shifted from the consumer upgrading to the more specific sectors, such as automobile aftermarket, entertainment, e-commerce and healthcare. China's 250 million middle class, whose shifting needs are sure to create a wave of high-growth companies. Thinking about the allocation of PE in terms of timing based on the macroeconomic situation, is precisely because it fails to understand the unique appeal of the investment.
We firmly believe that entrepreneurship is a scarce resource in our society, and what investment focuses on is entrepreneurs. Just as Zhang Wei, chairman of CoStone Capital, said, "Only entrepreneurship is the root for investors to get a hundredfold return." The success of CoStone Everest is also because we have invested these outstanding entrepreneurs.
Since the founding of CoStone Capital 15 years ago, many investors have continued to invest in CoStone Capital, fully grasping China economical vein in the past 10 years. We all believe that the future will be better
This article is a review of the investment strategies of CoStone Everest Fund in its first 5 years, was written by Tao Tao and was published in Securities Times.


Rewritten by Jiang Qinyu, Edited by Du Zhixin, Li Yunzhen