CoStone Annual Meeting 2012 kicked off at MGM Grand Sanya, Hainan on March 23, with nearly 300 investors and entrepreneurs being present.
March 26, 2012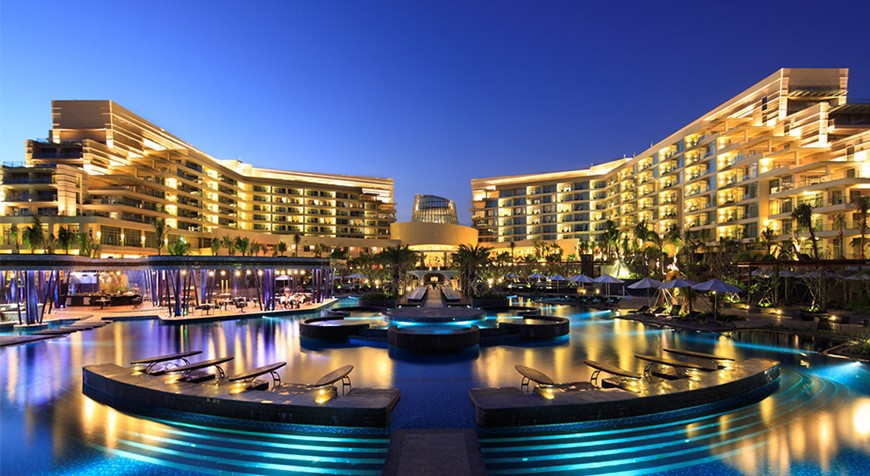 MGM Grand Sanya
The three-day annual meeting consists of performance reporting, Chairman Zhang Wei's keynote speech and lectures of experts in management.
On the first day, an investor conference for four funds managed by CoStone Capital including the Guangzhou Fund and the CoStone Everest Fund was held. In the conference, CoStone Capital reported to the investors on the performance of the funds and won high praise for the team's excellent expertise and risk control ability.
Zhang Wei made a speech on the Situation and Strategies of Equity Investment. He observed a decline in the returns of Pre-IPO investment. Against the backdrop, CoStone Capital is going to launch a late-stage VC fund investing in high-growth enterprises at the early stage, with a target of ¥600m (approx. $91m). CoStone Capital, as the fund manager, promises to commit to the fund at a high proportion, which reflects that it shares a great many common interests with the investors. As a result, moral hazards can be prevented and self-discipline strengthened, said Chairman Zhang.
The next two days witnessed the CoStone Master Forum.
Professor Sun Liping at Tsinghua University made a speech on the Economic Development & Social Progress. In his opinion, China needs a social progressive movement which enables the middle class to grow larger so as to stimulate the consumer demand for durable goods.
Professor Shi Wei at Renmin University of China lectured on the Enterprise Transformation and the Capacity Gap. He called on the enterprises to hire and cultivate more young people or graduates and to discover, stimulate and enhance the entrepreneurial capacity of a tiny fraction of them. Furthermore, enterprises should establish a long-term partnership with employees and foster a culture of common growth, added Prof. Shi.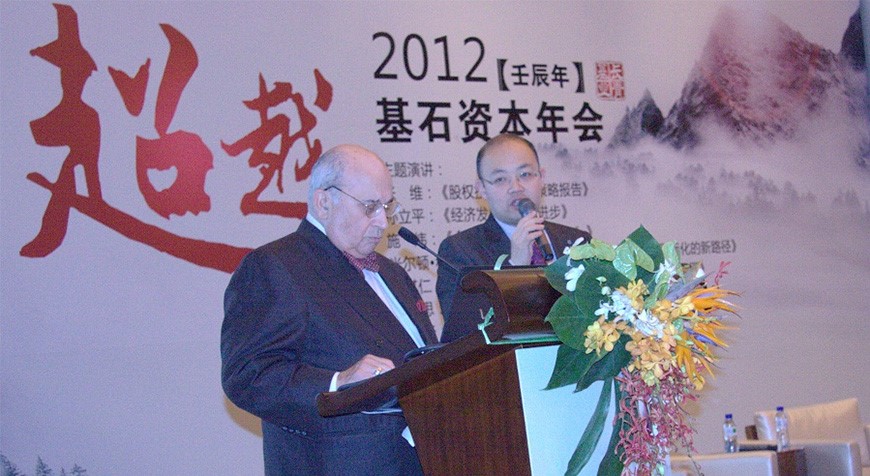 Prof. Philip Kotler making a speech
Professor Philip Kotler, a world-famous marketing master, made a speech on Economic Woes in the US and Europe and New Opportunities Arising from the Internationalization of Chinese Enterprises. He advised Chinese enterprises to seek M&A opportunities with hidden champions in the American manufacturing sector for technological and brand upgrading.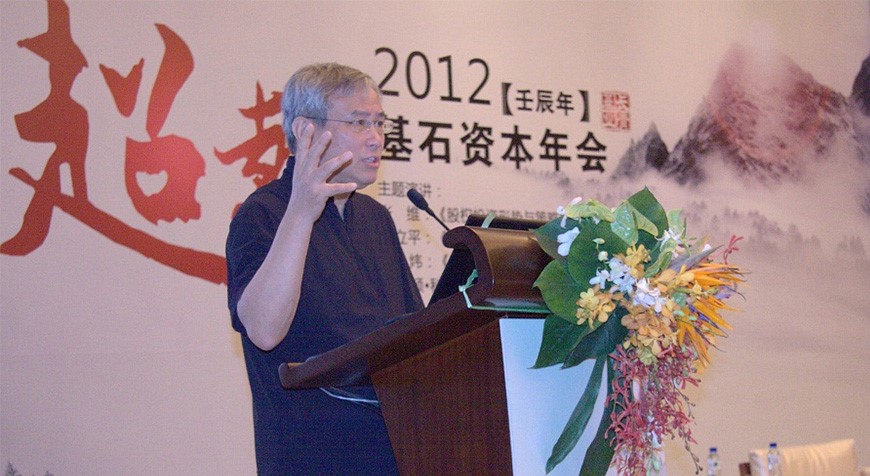 Prof. Zhou Qiren making a speech on Market Base
Professor Zhou Qiren prioritized the issue of property rights in his speech. He believed that, to raised the income of farmers, the government should clarify and protect their property right rather than only offer subsidies and tax cuts.
Wu Si, a historian, analyzed the Chinese history since the Qin dynasty and proposed a new view of history for explaining the issues of public concern throughout the history.
Professor Peng Jianfeng, Chairman of China Stone Management Consulting Group, talked about the mechanism building and the practice of Midea. From his perspective, Midea's mechanism, which features high performance and the sharing spirit, has contributed to its success. In other words, Midea values the contribution of employees and shares benefits with them.
Professor Bao Zheng at Renmin University of China (RUC) shared his views of Chinese-style management. As he said, enterprises should aim for sharing benefits and the future with customers on the basis of satisfying their needs. Moreover, he emphasized that it is the manager who should be relied on to run the business and create a common belief for the enterprise.
Speaker
Prof. Sun Liping
Sun Liping is Professor and PhD Supervisor at the Department of Sociology, School of Social Sciences, Tsinghua University. His research focuses on social modernization, changes of social structure in China and sociology of transformation. He was named Person of the Year for Public Interests by South Reviews in 2006.
Prof. Shi Wei
Shi Wei is a researcher and Chief Consultant at the Finance and Securities Institute of RUC. He has been engaged in enterprise management consulting since 1995, specializing in marketing and enterprise strategy. He has served TCL, Midea Group, Giti Tire, Motorola, Liuhe Group, Robust Group, CIMC, Telling Telecom and SPD Bank. He also provides management trainings for many enterprises in China, which have been well received.
Prof. Philip Kotler
Philip Kotler is Professor Emeritus of Marketing at the Kellogg School of Management, where he held the S.C. Johnson & Son Professorship of International Marketing. He received his master's degree from the University of Chicago and his PhD from MIT, both in Economics. He did post-doctoral work in Mathematics at Harvard University and in behavioral science at the University of Chicago. Prof. Kotler has consulted for such companies as IBM, General Electric, AT&T, Honeywell, Bank of America, Merck and others in the areas of marketing strategy and planning, marketing organization and international marketing. He has been Chairman of the College of Marketing of the Institute of Management Sciences, Director of the American Marketing Association, Trustee of the Marketing Science Institute, Director of the MAC Group, a former member of the Yankelovich Advisory Board, and a member of the Copernicus Advisory Board. He is Member of the Board of Governors of the School of the Art Institute of Chicago and Member of the Advisory Board of the Drucker Foundation.
Prof. Zhou Qiren
Zhou Qiren, a famous economist, is Professor of Economics and Former Dean of National School of Development at Peking University. He received his PhD degree from the University of California Los Angeles (UCLA). He served as a member of the Monetary Policy Committee of the People's Bank of China during 2010-2012. He is a member of the Expert Committee of National Development Planning for the 13th and 14th Five Year Plan, Member of Shanghai Decision-making Advisory Committee, and Member of Entrepreneur Advisory Meeting of Hainan Provincial Government. His research focuses on property rights and contracts, firms and market Organization, monetary and exchange rate, and reform and innovation. He has been rated as the Most Popular Professor Among Students at Peking University since 1997.
Wu Si
Wu Si is a well-known writer, journalist and historian. In 1982, he graduated from the School of Liberal Arts, Renmin University of China and became Deputy Director of the Editorial Office of Farmers' Daily. He served as Vice President and Editor-in-chief of the Chinese edition of The Bridge sponsored by the All-China Journalists' Association in 1993, and Vice President and Executive Editor of Chinese National Academy of Arts in 1996. His representative works include Chen Yonggui's Ups and Downs in Zhongnanhai: An Experiment with Changing China and Hiden Rules: True Games in Chinese History.
Prof. Peng Jianfeng
Peng Jianfeng is Professor and Supervisor at Renmin University of China, Chairman of China Stone Management Consulting Group, Deputy Director of China Enterprise Confederation Management Consulting Committee, Vice President of Beijing Enterprise Directors Association, and a famous management consulting expert in China. Prof. Peng used to be Vice President of the School of Labor and Human Resources of RUC. He has been engaged in the consulting and research work on HR management and corporate culture for a long time. He also provides consulting services for enterprises. He has been hired as a senior management consultant and a team leader by Huawei and TCL successively. The team led by him has consulted for dozens of famous enterprises, with the results of Huawei Basic Law, OCT Charter, TCL: Defeat Scale with Speed, Samsung (China) Culture and Dongfeng Nissan Programme of Action.
Prof. Bao Zheng
Prof. Bao Zheng received his PhD degree in Economics from Renmin University of China, and now is Professor and PhD Supervisor at Renmin Business School. He is a famous expert of enterprise management consulting in China, having created many famous cases, such as Huawei Basic Law and TCL: Defeat Scale with Speed. He has served as senior management consultant of Huawei (1995), TCL (1998), XJ Group (1999), Baisha Group (2002) and Hongta Group (2004).

Rewritten by: Jiang Xiaomei, Edited by: Du Zhixin, Wei Yiyi