Reading and travelling can enrich our lives and rejoice ourselves. Genes and environment affect the fate of most people. The last generation lived in the turbulent and chaotic era when people drifted all their lives and still were grateful to be alive. They suffered from anti-fascist war, civil war, three years of grave natural disasters which took away tens of millions of lives and cultural revolution. Waves of suffering overwhelmed people at that times. One needed enormous luck and power to escape from these man-made or natural disasters. The chaotic times and environment make people unable to read and travel. When our basic needs are met and no one should work around the clock to make ends meet, reading and travelling can enrich our lives and become a better person. They do not take much, but they can flourish our minds and enlighten our lives.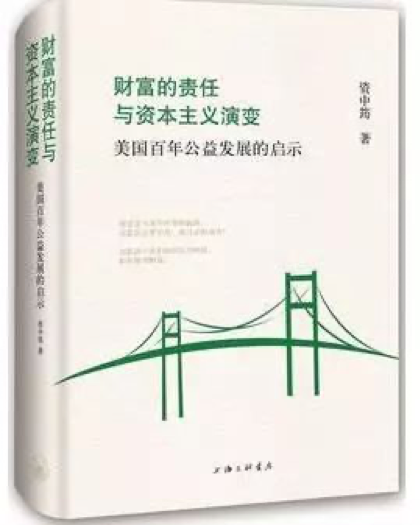 The Responsibility of Wealth and Evolution of Capitalism: Revelation of a Century's Development of American Philanthropy
By Zi Zongjun
The Responsibility of Wealth and Evolution of Capitalism is an informative guide to American philanthropy. Zi Zhongjan posts an inspiring question that how the capital can be generated to do something good. He endured years of hardship to find a way to utilize capital to benefit the world. In line with Zi Zhongjun, CoStone believes that funds should be invested in inventions and innovations and should support enterprises. When the enterprises are fully grown, they are able to join philanthropy. CoStone joins hands with OPPLE to promote traditional Chinese culture through Lianbang Charity Group. We build up a philanthropic system ourselves instead of donating money, thanks to the wisdom and the kindness of our customers and employees.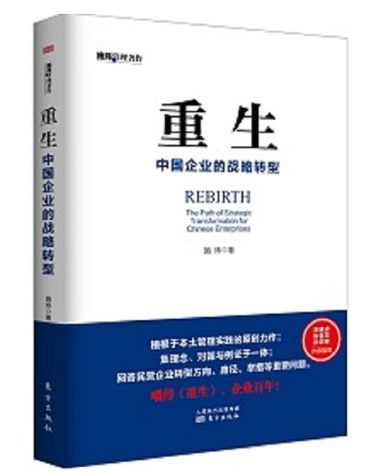 Rebirth: The Path of Strategic Transformation for Chinese Enterprises
By Shi Wei
Shi Wei, an excellent consultant in chief of China Stone and scholar of practical management. Written in lucid and logic words, Rebirth concludes Shi Wei's insights on the transformation of Chinese enterprises. He believes that corporate culture is the basis of growth. The culture embedded in an enterprise refers to the designs of leadership and social values. At present, Chinese enterprises are suffering from tremendous anxiety and struggling to survive. Only when enterprises remain true to their goals and abide by their values can they walk out of the darkest hours.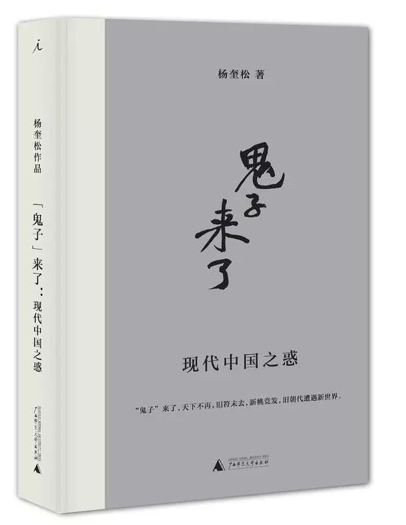 Foreign Invasion: The Questions about Modern China
By Yang Guisong
Yang Guisong is a world-class and world-renowned expert on China's modern history and the history of the Communist Party of China. He makes all knowledge about modern China his province, and in Foreign Invasion is to be found more worldly wisdom and commonsense than in any other book. One can understand the history well through his lucid essays in this book. The presence of a worldly-wise and supremely rational mind can bring the beauty of history to readers.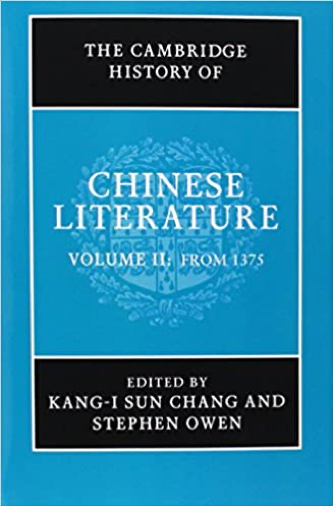 The Cambridge History of Chinese Literature
Edited By Kang-I Sun Chang and Stephen Owen
The Cambridge History of Chinese Literature is edited by famous scholars, Kang-I Sun and Stephen Owen, which represents the highest level of studies on China in the West. The History offers both an integrated narrative, situating literature in its larger cultural context, and an overview of the key developments of Chinese literature in the past millennia accessible to non-specialist readers as well as scholars and students of Chinese.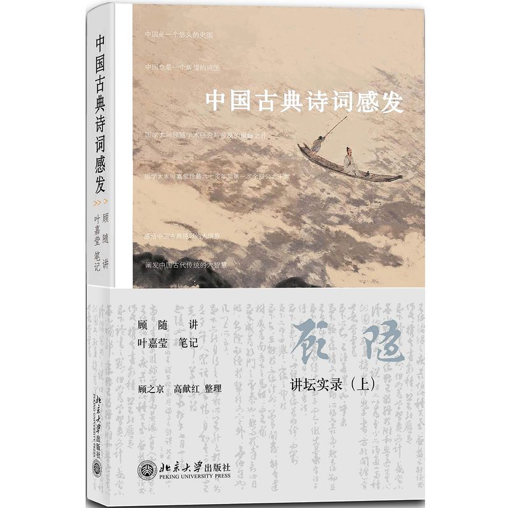 Lectures on Classical Chinese Poetry
By Gu Sui
Ye Jiaying is the student of Gu Sui in Fu Jen Catholic University as well as the greatest master of Chinese literature in 20th century. This book records the key points of Gui Sui's lectures. Gu Sui combines Chinese culture with western cultures and offers insights on lives and society. The integration of culture, literature and art enables readers to travel the cosmos of Classical Chinese poetry.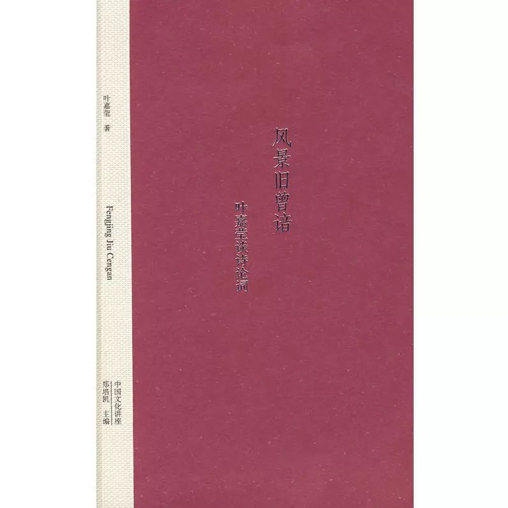 Fengjing Jiu Cheng'an
By Ye Jiaying
Written in poetic and lucid words, Fengjing Jiu Cheng'an is one of the classics of Ye Jiaying, an outstanding scholar and advocate of classical Chinese culture. Never a writer can use such plain and lucid words to explain such complicated notions in traditional culture. She is still a keen lecturer even at her nineties. She expounds exposition, comparison and affective image, three profound techniques of Chinese poetry, with plain but worldly-wise words. This book displays a diversified world hidden in the poems of famous poets. The beauty in it gushes out as the reader starts to read.
Rewritten by: Luo Xinying, Edited by: Du Zhixin, Wei Yiyi