Zhang Wei said that Shenzhen has formed an "Iron Triangle" of "intensiveness"-capital intensive, talent and technologies intensive and large sci-tech enterprises intensive. The three aspects have constituted a self-powered eco-system in Shenzhen.


On August 26, 1980, Shenzhen became one of China's first four Special Economic Zones open to the outside world in China. Today, it has grown to be an international metropolis which has attracted the world's attention and created numerous miracles.



This year marks the 40th anniversary of the establishment of the Shenzhen Special Economic Zone. While looking back on the last four decades of Shenzhen, one may raise the following questions: What are the reasons for Shenzhen's success? What can other cities in China learn from Shenzhen? How can Shenzhen do better in the future?


To answer these questions, National Business Daily had an interview with Zhang Wei, Chairman of CoStone Capital. Co-Stone Capital is a large PE institution, managing over 80 investment funds ranging from angels, VCs, PEs, buyouts, private placements, to private securities, with an AUM of more than ¥50b. As the co-founder of CoStone Capital, Zhang Wei offered us his insights on Shenzhen's development in detail.


Shenzhen's success owes to three unique advantages


Zhan Wei came to Shenzhen in 1994 after resigning from the government. "When I first came to Shenzhen, it was easy to get a job and I felt real freedom and liberation," said Zhan Wei. Among the people he met in Shenzhen, two types are typical: the divorced persons and the unrecognised talent.


"Many of my colleagues and neighbours were divorced. They were rebellious because few people had the courage to get a divorce in the early 1990s. Most people of my generation would not break a marriage even if they felt dissatisfied. I also met a lot of people whose talents were not recognized. Many of them left their powerful positions in the government and began to start a business. These two sorts of people were brave enough to jump out of their comfort zone. They were the first to throw themselves into the typical market economy in Shenzhen, a city with both geographical and policy advantages, and they became such a great source of energy."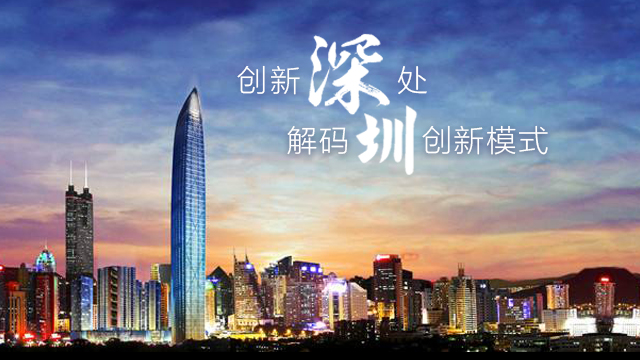 Shenzhen has created countless miracles. It is the cradle of many of China's best private enterprises, such as Huawei, Tencent, Ping An Insurance, DJI, and Mindray Bio-medical. Shenzhen's success lies in many aspects. In Zhang Wei's opinion, it owes to three unique advantages enjoyed by Shenzhen:


First, Shenzhen has a service-oriented government and a sound business environment. The government is transparent and efficient, and the businesses act in a pragmatic manner, as put by Zhang Wei. The social climate here differs from other cities in China. It leads to a virtuous cycle in which the government is willing to offer help to the enterprises and the latter thus have a good development, and vice versa.



Second, Shenzhen is highly market-oriented. For example, as of August 20, there were 315 companies listed on the A-share market in Shenzhen, and the number of private companies accounted for 71.4% of all the listed companies in Shenzhen, while the proportions of Beijing and Shanghai were much smaller, with only 55.8% and 48.3% respectively.
From an investor's standpoint, Zhan Wei also offered an example of Royole. As he said, Royole has grown up from a totally marketed-based environment. All its financing was market-based before the valuation hit ¥20b, which shows that Shenzhen and investment institutions are quite supportive of long-term key & core technology entrepreneurship.





Third, Shenzhen is an open and inclusive city of immigration. "Shenzhen took the lead in the reform and opening-up and has attracted immigrants from all over the country. It is a city of immigration and inclusiveness in the true sense. The potential of Shenzhen will remain great as long as people continue to talk of Shenzhen as a Chinese version of Silicon Valley instead of vice versa," Zhang Wei concluded.


Shenzhen should continue to strengthen its "Iron Triangle"


Zhang Wei said that Shenzhen has formed an "Iron Triangle" of "intensiveness"-capital intensive, talent and technologies intensive and large sci-tech enterprises intensive. The three aspects have constituted a self-powered eco-system in Shenzhen.


When talking about Shenzhen's future development, Zhang Wei mentioned the above "Iron Triangle" repeatedly and emphasized that Shenzhen should continue to strengthen it.
One of the methods is to attract more key & core technology enterprises to Shenzhen. These enterprises, especially the giant ones, represent the most advanced productive force. An eco-system with them at the centre is expected to take shape.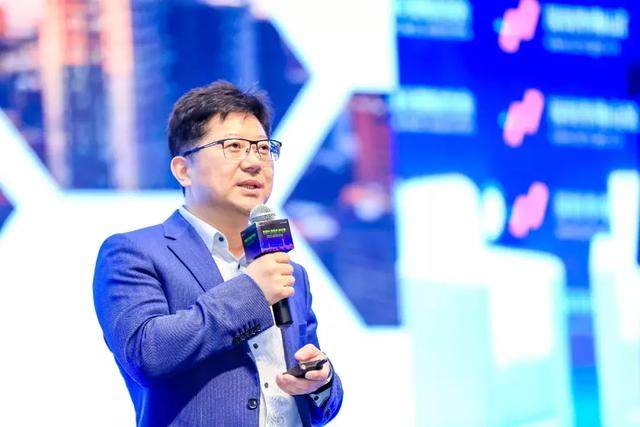 In addition, the government should improve the operation of guiding funds. Shenzhen used to launch a ¥100b government-guided fund, which has attracted excellent GPs and asset managers from across the country to Shenzhen. It has also brought in a large amount of capital from other regions, making Shenzhen a cornucopia of capital.


Another measure is providing preferential policies. "If plenty of outstanding enterprises have been attracted to Shenzhen, then will come massive capital, and finally Shenzhen will turn into a city abundant in talent and technologies. Therefore, Shenzhen should continue to strengthen the 'Iron Triangle' with supportive policies. The government should first put in place more open talent policies to gather high-quality human capital and then introduce preferential ones to get the best large tech enterprises to set up headerquarters in Shenzhen,' as explained by Zhang Wei.


Zhang Wei also reminded not to miss the Unicorns. He said that SenseTime was just an example. A few years ago, Shenzhen didn't realize that SenseTime would one day grow into an elephant and lost it to Shanghai at last. "We should learn from this lesson. Shenzhen must be far-sighted to pick out and keep these good start-ups. The government should offer them great support in office rent and tax."


As the manager of an investment institution, Zhang Wei reckons that PE can serve as a catalyst for the development of enterprises in Shenzhen. China's PE institutions still lag behind foreign ones such as Blackstone, Carlyle and KKR. However, with the rise of the economy and the industrial transformation, there will emerge some asset management institutions with global influence in China, which will in turn contribute to a better development of Chinese enterprises.


"Royole's example tells us what role investment institutions can play. It is these active market-based investment institutions that have enabled the high-tech enterprises to grow and get strong. They offer the enterprises precious capital and help them survive from numerous long-term processes of R&D, trial production and trial operation. We investors value two qualities of the enterprises most. The first one is the strategic focus. Such enterprises, with total concentration on their main business, will not move into other fields easily. No matter how the macro environment changes, they will only be dedicated to R&D and system building. Huawei is just a representative of them. The second is the entrepreneurial spirit. We had been advocating the entrepreneurial spirit even before it was incorporated into the government documents. Shenzhen boasts a great many entrepreneurs with such quality, including Ren Zhengfei, Pony Ma, Ma Mingzhe, Wang Shi, Wang Tao of DJI, Xu Hang and Li Xiting of Mindray Bio-medical," Zhang Wei said.

Rewritten by: Jiang Xiaomei, Edited by: Du Zhixin, Wei Yiyi