On November 6th, 2020, CoStone Capital's portfolio company GalaxyCore, a leading Chinese senor maker of CMOS image and DDI display gets approved for its IPO, joining CoStone's STAR Market portfolio of Effort (688165.SH), SinoMed (688108.SH), BrightGene (688166.SH), Jinhong Gas (688106.SH), Donglai Coating Technology (688129.SH).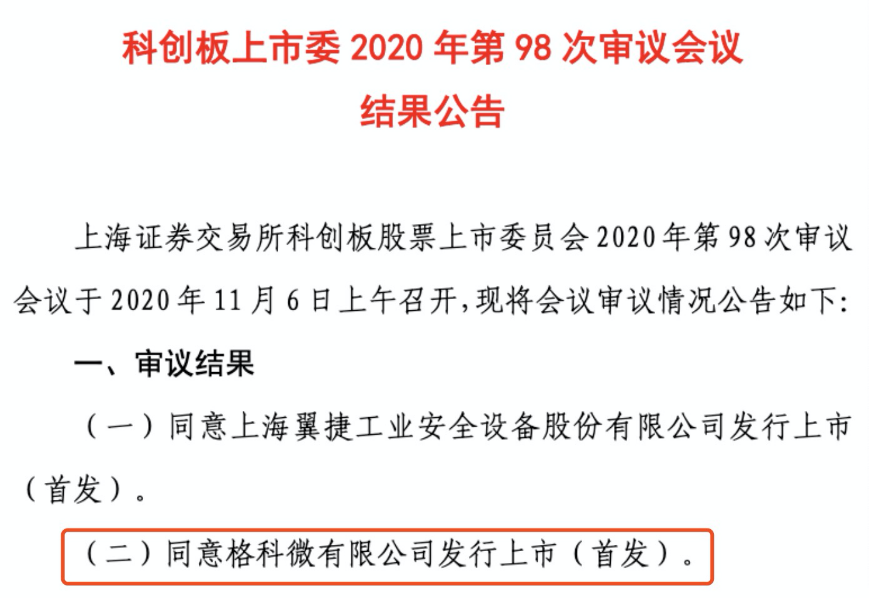 SSE's approval of GalaxyCore's IPO
With its technological supports to the R&D of leading wafer foundries in China, GalaxyCore gave birth to China's first commercial CMOS image sensor and provided manufacturing solutions to domestic color coating plants of BEOL and CSP plants. In this way, GalaxyCore established the first industrial chain of commercial CMOS image sensors and made the Chinese CIS industry out of nothing.
But GalaxyCore never stops there. It then commits to breaking down tech-barriers set by international giants. By March 31th, 2020, GalaxyCore has not only obtained 286 and 12 patents at home and abroad with independent innovations but also translated these patents into a series of competitive products on the market.
In the production of CMOS image sensors, GalaxyCore alters the traditional COB with its innovative COM packaging process while the latter notably reduces particle pollution in module processing and transportation, an improvement greatly increases the yield and efficiency and cut the cost of chip packing and module production.
While in display driver ICs, GalaxyCore's innovative COF-like design empowers the low-cost COG process to achieve a high screen-to-body ratio comparable to that of the COF process, creating the company a price advantage.

Li
An overview of GalaxyCore's plant
GalaxyCore trades with the world. It has formed long-term stable cooperation with many leading manufacturers of camera and display modules like Sunny Optical (2382.HK), Ofilm (002456.SZ), Q Technology (01478.HK), Luxvisions, ShineTech, HoliTech (002217.SZ), ICEOptics (002036.SZ), MCNEX (097520.KQ), SunXin (Hubei) Optoelectronic, CRIC (GTSM:5371), TXD (002845.SZ), Zhongxian Intelligent(传音) and TCL CSOT (000100.SZ). These parts providers make GalaxyCore's technologies present in many mainstream brands' end products. They are Samsung (005930.KRX), Xiaomi (W01810.HK), OPPO, Vivo, Transsion (688036.SH), Nokia (NYSE: NOK), Lenovo (OTCMKTS: LNVGY), HP (NYSE: HPQ), TCL (000100.SZ), Little Genius(小天才).
According to Frost & Sullivan, in 2019, GalaxyCore's shipments of CMOS image sensors reached 1.31 billion, accounting for 20.7% of the global market share, ranking second in the industry. Shipments of CMOS image sensors for mobile phones with 13 megapixels and below reached 1.20 billion, accounting for 31.2% of the global market share. The company's LCD driver chip shipments reached 420 million, accounting for 9.6% of the market share in China, ranking second among the suppliers in the Chinese market with a comparative advantage. From 2017 to 2019, GalaxyCore 's operating revenue increased from 1.967 to 3.69 billion RMB. Meanwhile, it has turned losses of 8.717 million RMB to gains of 359 million RMB, which indeed a remarkable performance.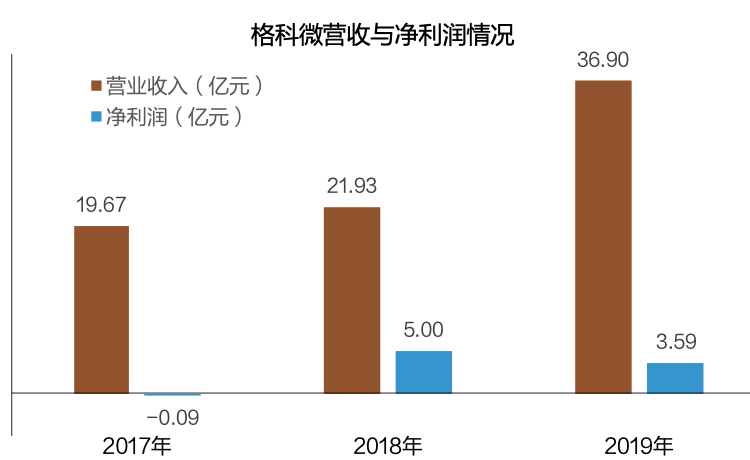 CoStone Capital MD Yang Shengjun: GalaxyCore is an epitome of China's semiconductor industry. Chinese entrepreneurs like Mr. Zhao Xinli, the CEO of GalaxyCore, have been fighting through the industrial darkness, accumulating strength, and ultimately turning Chinese semiconductor manufacturers into competitive global players. That is what Chinese entrepreneurship means.
With an overwhelming preference for key & core technologies, CoStone has invested across the semiconductor industry for years. Our portfolio companies including GalaxyCore, OmniVision Technologies, Shoulder Electronics, and Jinhong Gas (688106.SH) are from the whole industrial chain, from materials to equipment and from design to packaging. But China's way to chip innovation remains hard and long, and CoStone will always be there for Chinese chipmakers, always.

Rewritten by: Chen Cong, Edited by: Du Zhixin, Li Yunzhen