On November 17, 2020, the IPO application of Anhui Huaheng Biotechnology Co.,Ltd(831088), a CoStone Capital portfolio, has been approved, and the company is to be listed on the STAR market. Following EFORT(688165), Sino Medical(688108), Brightgene Bio-medical(688166), JINHONG Gas(688106), Donglai Coating Technology(688129), and GalaxyCore, Huaheng Biotechnology has become another CoStone Capital portfolio that goes public on STAR market. Huaheng Biotechnology's core business is synthetic biotechnology, it focuses on the research and development, production, and sales of alanine and alanine derivatives. Its main products include alanine products (L-Alanine, DL-Alanine, andβ-Alanine), D-calcium pantothenate and α-arbutin, which have a broad application in daily use chemicals, medicines and health-care products, food-additives and fodder.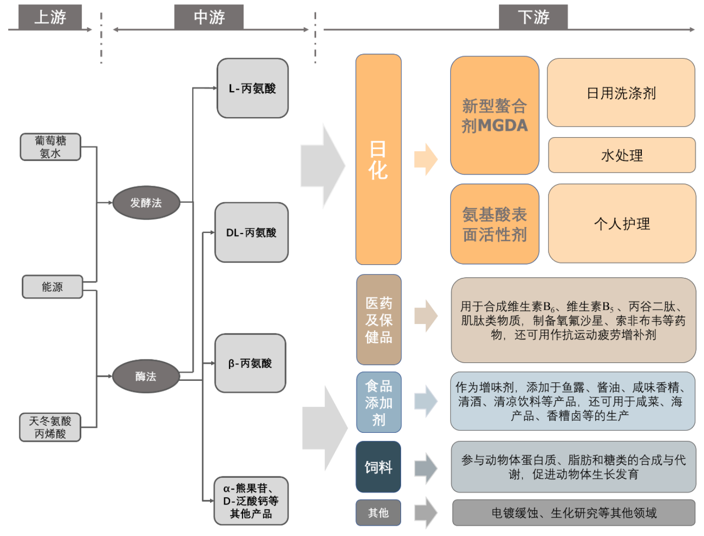 Application of Huaheng products


According to China Bio-Fermentation Industry Association, the alanine market has been growing rapidly these recent years. Global demand for alanine products in 2019 was about 50,000 tons, while Huaheng's production and sales the same year was 25,700 tons and 23,700 tons respectively, marking its industry leading position.
As of the prospectus was signed, Huaheng possesses 26 invention patents and 18 utility model patents. The company has undertaken the "863" project of the Ministry of Science and Technology, the high-tech microbial manufacturing industrialization project of the NDRC, and other national scientific and technological R&D projects. The company boasts many national and provincial awards such as the 1st prize of technology invention of China Light Industry Council, Manufacturing champion product of MIIT, National Outstanding Innovation and other awards for enzymatic technology and products. With its cutting-edge manufacturing technique, high quality products and the green ecological label, Huaheng Biotechnology is favored by many customers from home and abroad. By now, Huaheng has accumulated quality customer resource and established business cooperation with leading companies worldwide, including BASF SE, Nouryon, Ajinomoto, ITOCHU, Symrise, Tianxin Pharmaceutical, Huazhong Pharmaceutical and Huahai Pharmaceutical. The company's operating revenue has increased from ¥383 million of 2017 to ¥491 million of 2019, net profit raised from ¥65 million to ¥126 million, achieving a compound annual growth rate of 40% and showing a promising growth momentum. .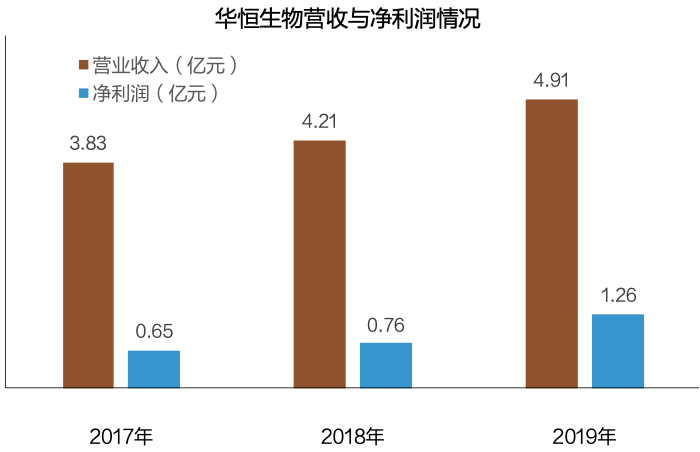 Operating revenue and net profit of Huaheng Biotechnology
CoStone Capital believes that Huaheng Biotechnology is driven by technological innovation and is backed by advanced production capacity. Through synthetic biotechnology, the company has commercialized the patent on "production of L-alanine by microbial fermentation of bio-based raw materials". The company has substituted nonrenewable resources with renewable ones, upgraded traditional petrochemical process to cleaner and more environmental friendly standards, and with these commitments, Huaheng has reshape the landscape of this industry. By virtue of its outstanding microbial manufacturing technique, Huaheng will usher its alanine business into a new stage.



Rewritten by Xue Guanda, Edited by Du Zhixin, Li Yunzhen