EXCLUSIVE: Zhang Wei — Why No One Breaks New Ground for Air-Conditioners?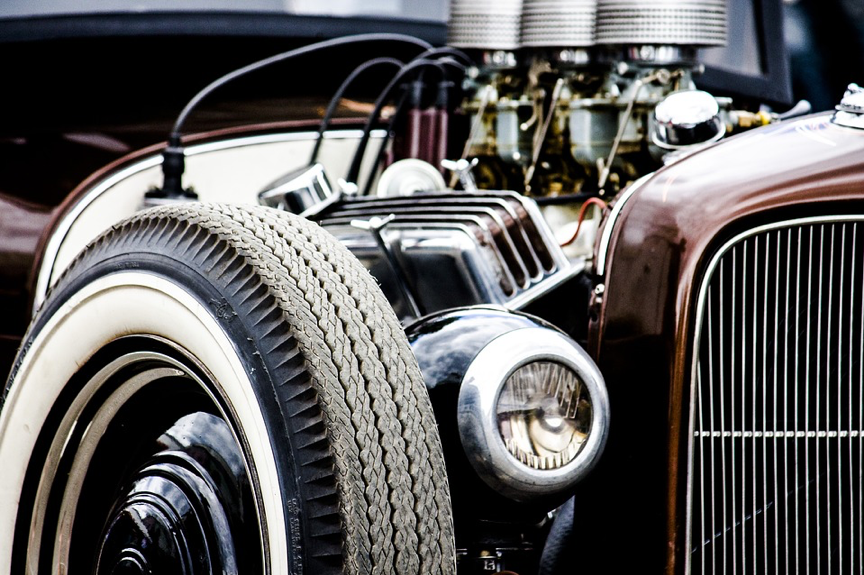 "We don't want your money!" "I don't have time for idiots!" ...Ever since Zhang Wei published a signed article 2019, The End of NEV Powers, he has been under fire these days. The identified NEV (New Energy Vehicle) makers and investors like He Xiaopeng (CEO of Xpeng Motors), Freeman Shen (founder of WM Motor) and Huang Mingming (founder of Future Capital), criticized Zhang Wei for his words.
In this article, which made Zhang Wei an Internet influencer, Zhang Wei pointed out sharply that none of the 100 NEV makers in China was worthy to invest. Most of them would be on the precipice of doom in 2019.
Zhang Wei reacted to these criticisms by saying that CoStone Capital had paid attention to the NEV sector for years and had so far invested over ¥6 billion ($929.065 million), touching upon the parts in the upstream, dealers in the downstream and automotive aftermarket. CoStone Capital made enormous profits from the parts sector. The enterprises it invested, for instance, Huitian Adhesive (300041.SZ), an adhesive supplier, Yodong (002406.SZ), a drive shaft supplier and Soling (002766.SZ), a car networking and CID (Car Informatic Device) supplier, had all successfully IPOed.
Although CoStone Capital has been putting mind to the NEVs makers like NIO (NYSE: NIO) and WM Motor, it has not yet hedged its bets. According to Li Xiaohong, partner of CoStone Capital, car manufacturing could not succeed by innovating business models or marketing a single product. It took time to verify the core competence of an industry.
Zhang Wei's claim led to this major blowback. He said firmly that no a single NEVs maker in China was worthy to invest. He denied the whole race track which had attracted more than $15 billion from the top VCs and PEs like Sequoia Capital, IDG and Hillhouse Capital, and the Internet giants like Baidu and Tencent.
Zhang Wei was unconvinced about this race track. He thought no one should jump on the bandwagon in such a mature and competitive global market. Taking the air-conditioners as an example, he said, if a start-up claimed to create a great air conditioning enterprise and beat up Gree and Midea, it would never get financed. "It doesn't mean that it will never succeed. But for venture capitals, it just doesn't make any sense." Zhang Wei explained.
The so-called new powers of NEVs, Zhang Wei said, were burning through cash and playing simple tricks to attract more investment. They didn't possess any unique core technology in a mature and competitive market. They had nothing different from a new air-conditioning enterprise. Taking advantage of new concepts like new energy, self-driving and car networking, they sold themselves as innovation enterprises. Actually, they were not. They innovated as much as creating a "solar air conditioner", but pretended to have turned zero into one, nothing into something.
He Xiaopeng, founder of Xpeng Motors, said in his WeChat Moments, the new NEV makers were only walking the same path as Geely, WEY and Tesla did in the past which had undertaken more sarcastic comments.
Geely and WEY represented Chinese private automobile makers. Tesla was the pioneer of electric cars. The NEV makers in China owed more than $15 billion investment to these ground breakers, especially Tesla. Chinese NEV makers were trying to duplicate a Chinese Tesla.
Zhang Wei didn't agree what they said about "walking the same path". Zhang Wei believed that the Chinese NEV makers were totally different from Tesla. Tesla was turning zero into one, yet the Chinese makers were just upgrading one to two. In other words, they were building "solar air conditioners".
Like He Xiaopeng, Zhang Wei respected Musk's spectacular move to establish Tesla. Musk himself invested over $50m to initiate Tesla. Zhang Wei asked, "Who can invest that such in building NEVs?"
Zhang Wei kept repeating that the NEV powers had been late for 10 years, but still used the Tesla thing to get financed. Tesla was an industrial leader after a dozen years and was able to compete with the traditional manufacturers. Now the opportunities had long gone. He believed that Tesla opened the Shanghai plant for mass production, so as to reduce its average cost on one electric car to ¥100,000 ($15,484). The domestic NEV makers would out of its leagues. "Copy to China" mode in the Internet realm could not apply to the automobile industry.
Meanwhile, Zhang Wei didn't agree that investing NEVs was out of passion and affection. "I respect those entrepreneurs who dream of creating NEVs. However, if they really want to create new cars, they should lay their eyes on Geely, WEY, BYD or Chery QQ 20 years ago, instead of the NEV makers now." Zhang Wei added.
Above: Excerpt of the special interview with Zhang Wei from China Venture. In the interview, Zhang Wei criticized the fraudulent innovation of Chinese NEVs makers which drew a lot of fire from many investors and NEVs manufacturers. Confronted with a flood of criticism and sarcasm, Zhang Wei insisted that he was the one who uncovered the frauds of NEVs makers. Chinese NEVs makers would soon come to an end. Please refer to the link below to view the interview in full: http://stonevc.com/news_view.aspx?TypeId=5&Id=746&Fid=t2:5:2
Rewritten by: Luo Xinying, Edited by: Du Zhixin, Li Yunzhen