In the interview, Zhang Wei criticized the unwise investment on the trendy projects and reiterated that he remained bearish in projects like NEVs and bicycle sharing.
Q&A: Zhang Wei on Avoiding Investment Pitfalls behind Buzzwords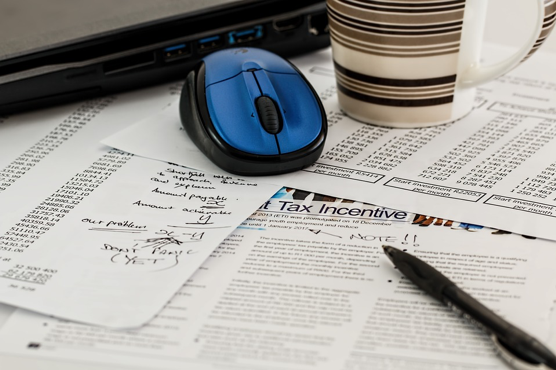 South Reviews: The NEV (New Energy Vehicle) is a big hit. Many listed companies claimed that they would flex their muscles in the new energy industry. Then Tesla was introduced to Chinese market and its electric car can even park outside Zhongnanhai. The industry believes that China urges more foreign investment into its innovative industry. What do you think?
Zhang Wei: China is making nice to foreign capitals. On April 2018, in the middle of the China-US trade war, the National Development and Reform Commission of China announced more openness in the automobile industry according to different types. China will scrap caps on foreign shares of special purpose and new energy vehicle producers in 2018 and the limits on makers of commercial and passenger vehicles will be eliminated in 2020 and 2022. Foreign investors will also be allowed to set up more than two joint ventures in China.
South Reviews: Will a full exemption of vehicles and NEVs a threat to the domestic business?
Zhang Wei: The industrial chain of NEVs contains upstream, midstream and downstream. The upstream refers to smart driving, "three electrics" (battery, electric machine and electric control) and other parts. The downstream is the mobility plan. Yet the midstream focuses on vehicle manufacturing. Vehicle manufacturing is a heavy asset industry with a minimum investment of over $20 billion. It requires long-term and large-scale investment without returns for a decade. Even if Tesla is able to produce 100,000 cars but still gains zero profit after 16 years. The reasons lie in its high cost and high price. Therefore, it set up factories in China for making their wares and lowering down the costs and the price.
In terms of vehicle manufacturing, the traditional makers have unparalleled advantages.
First, prestigious brands. The consumers value more the security of a car made by high-end and reliable technologies of century-old makers than any other thing. For instance, Volkswagen paid $15 billion for settling its emission scandal in 2015, but it didn't harm its sales at all.
Second, advanced technologies. Traditional automobile makers are still strong in NEVs manufacturing and smart driving. In 2017, HUAWEI became the one and only Chinese enterprise on the list of the Top 50 R&D Spenders. Thirteen out of 50 enterprises on that list were automobile makers. Most of their spending went straight to the NEVs.
In recent years, more than 100 NEV makers emerged in China. The top 10 makers attracted more than $50 billion investment. However, the funds are nothing compared to the century-old makers. Not all those funds have been used for R&D.
South Reviews: Then where are the opportunities in terms of investing in NEVs?
Zhang Wei: The opportunities emerged in the upstream and downstream of the NEV industrial chains. Vehicle manufacturing is a fixed heavy-asset industry, but its upstream and downstream are still growing.
In fact, when the midstream is fixed, the industry soon expects a cull. Traditional makers will make the industrial chain more efficient through reforms. We should pay more attention to the quality supplier rising from the screenings, because they are the opportunities.
South Reviews: The share economy used to be the buzzword before new powers in manufacturing NEVs. However, the collapse of ofo (a Chinese shared bike company) shocked the investment communities. What do you think the failing of ofo? Is it caused by the overwhelming capitals or the innate drawbacks of this business model?
Zhang Wei: One of the merits of share economy is the immense traffic it brings in the short run through costly expansions. Yet it is difficult to turn the traffic into cash again. Apparently, you cannot install a LED display on a bicycle and display the ads.
Managers knew that it was hard to make profits out of it, but they still did it for two reasons. First, they wanted to be among the first to win a bigger slice in the racetracks like share economy. Since the share economy went viral in the world, it must have enormous potential.
Second, they invested and adopted the "wait and see" approach. Bicycle sharing was tempting at first, because it attracted dozens of millions of youngsters in a very short time. Based on this immense traffic, it still has great opportunities in store for investors as it explores more in this business model.
Bicycle sharing and power banks sharing did not really work out. The opportunities for investment in your imagination may not come true.
Above: Excerpt of the special interview with Zhang Wei from South Reviews. In the interview, Zhang Wei criticized the unwise investment on the trendy projects and reiterated that he remained bearish in projects like NEVs and bicycle sharing. Please refer to the link below to view the interview in full: http://stonevc.com/news_view.aspx?TypeId=5&Id=748&Fid=t2:5:2
Rewritten by: Luo Xinying, Edited by: Du Zhixin, Wei Yiyi