"The traitorous spirit and inclusive industries make Shenzhen, an immigrant city, the most to Silicon Valley-like in the world, where lies the future of China's entrepreneurship."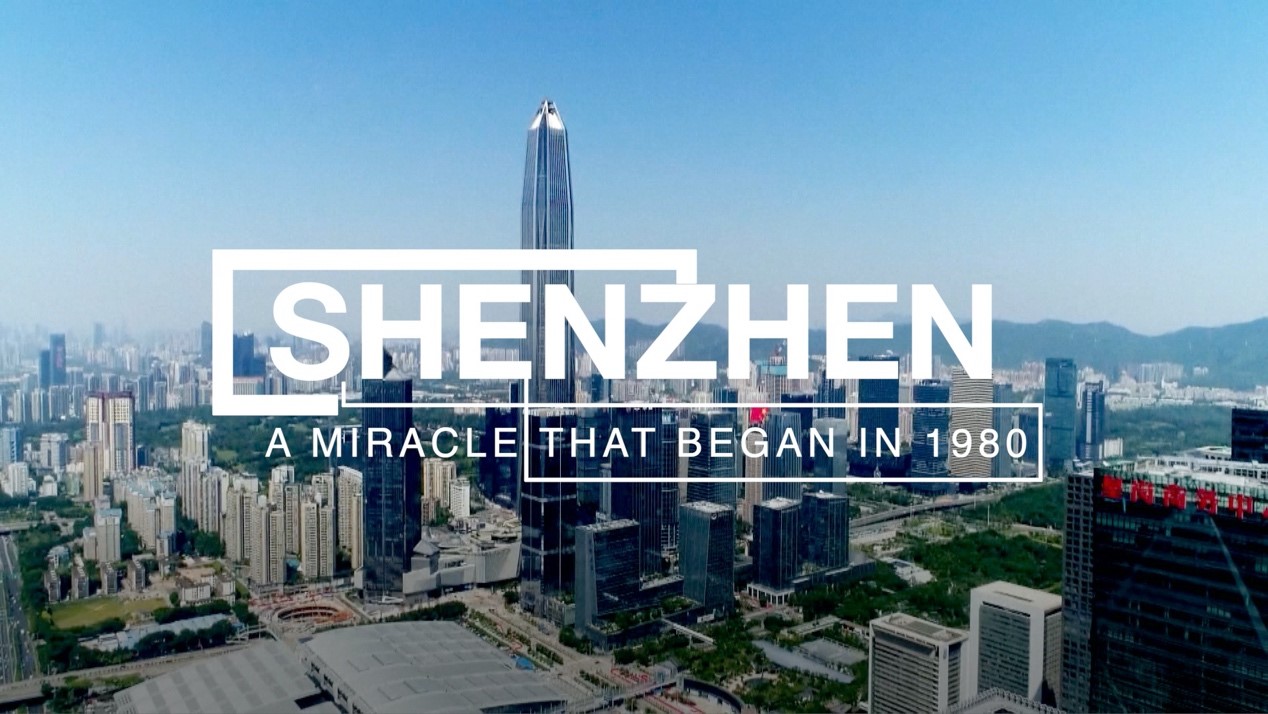 On April 13th, Mr. Zhang Wei, the CEO of CoStone Capital, said at the First China Greater Bay Area Venture Capital Summit that Shenzhen has been well-equipped with all elements Silicon Valley had when it started: good habitat for businesses created by clusters of prominent companies, great infrastructure, enabling laws and regulations, and inclusive society.

With these, Shenzhen has been the fastest growing city over the past 30 years and it will continue to be in the next 30 years. Silicon Valley makes a Stanford, Shenzhen will also make a prestigious Shenzhen University. And Royole, a Chinese manufacturer of fully flexible displays and sensors, owns world-class original technologies. It is the pride of Shenzhen, Mr. Zhang Wei explained.


Immigrant City' Traitorous Spirit Fosters Entrepreneurship and Innovation
Shenzhen and Silicon Valley are both immigrant cities with traitorous spirit, said Zhang.
"Those who came to Shenzhen as I did over twenty years ago either resigned from dissatisfactory companies or ended their dissatisfactory marriages in divorce when the great majority of Chinese couples chose not to. They are audacious and crave for making a difference. They need a place for the crazy ones to create a future. They have ethos hardly seen in non-immigrant cities."
Perhaps, it was the greater entrepreneurship in Silicon Valley that attracted Mark Zuckerberg, a Harvard graduate, to not start his business in Boston but in Silicon Valley." Just like Silicon Valley back then, Shenzhen has attracted numerous top-notch entrepreneurs. Here they make their ideas happen and create an enabling environment for start-ups.

Inclusive Environment Boosts Entrepreneurship
Shenzhen is as inclusive as Silicon Valley, said Zhang.
Silicon Valley's success story started with the outflow of talents and technologies from well-established companies.
In the 1950s, the renowned Almaden Research Center was set up by IBM in the southern part of Silicon Valley; William Shockley, a Nobel Prize winning physicist for his creation of transistor, started business in Silicon Valley. These companies attracted numerous first-class scientists and engineers who then left for their own businesses.
Among whom, The Traitorous Eight are the most legendary. They left Shockley Semiconductor and formed Fairchild Semiconductor which then was directly or indirectly involved in the creation of dozens of corporations, including Intel and AMD.
This is how things work in Silicon Valley: you are allowed to start a business with ex-employers' technologies.
"Many individuals in the core team of SenseTime and Royole, two of our portfolio companies, are from IBM. So, companies like IBM are indeed great contributors to society," said Zhang.
Such ecology and manufacturing system are already in place in Shenzhen. When tech giants like Huawei, Tencent, and Mindray here in Shenzhen cannot hold all these talents and technologies, many of them will leave for their own business with those technologies, Zhang continued.
Government Provides Great Institutional Environment with Services
The service-oriented Shenzhen government has created an excellent institutional environment for these entrepreneurs. "The most remarkable thing about Shenzhen is the close and clean government-business relationship which is wonderful and hardly be copied," said Zhang. "The Deputy Mayor of Shenzhen asked what they could do for us in a visit to our company; Shenzhen government has supported many tech startups and talents via Phoenix Project (a project to attract talent overseas sponsored by the local government); the Science and Technology Bureau of Shenzhen provided a pharmaceutical enterprise with two buildings for free. Not all investments return, but some does. The pharmaceutical enterprise mentioned above has made two national Class 1 New drugs".
A Successful Shenzhen will Enable a First-Tier University
Zhang envisioned Shenzhen University's supreme future as of Stanford. "Among all first-tier cities in China, only Shenzhen has no top university. However, with a capable president, a top university will emerge on this economic highland with all those energetic companies."
"It's not that Stanford made a successful Silicon Valley as many people think; it is the other way around. In the 1950s when Silicon Valley only started to succeed, Stanford was just a low-end university that contributed nearly nothing to the success. Similarly, people in the future may also mistakenly attribute Shenzhen's success to Shenzhen University."
VC Powers Shenzhen, Key & Core Technology is Promising
As Mr. Zhang said, VC has been key to Silicon Valley's development. Fairchild Semiconductor is certainly a case in point. And in the US, 30-40% of angel investment, as well as venture capitals, are in Silicon Valley now. And in Shenzhen, a hub of innovation and entrepreneurship, the best angel and venture capitalists will also grow. By taking root in Shenzhen, we hope to serve China's "innovation engines".
Among these engines, Co-Stone prefers companies with key & core technologies for investing in them is to serve both innovation and higher return. "We have invested heavily in companies like SenseTime and Royole because what they have are world-class platform technologies not common applied technologies." He then explained how to distinguish key & core technology companies from others, "many of today's auto companies are merely system integrators without true core technologies."
Zhang recommended venture capitalists to invest more in key & core technology companies, "over more than a decade since its founding, Tesla had never profited and never produced more than 10,000 cars until last year. Tesla's success today should be attributed to the respect showed in the US capital market to these zero-to-one companies."
By saying so, Zhang also supported Royole in the dispute over it. In his idea, Royole's success is determined by two barriers: to put their technology into production, and to let the production be a profit on its financial report. Royole has not lied, they have overcome the first obstacle by translating flexible display technology into consumer electronics that can be mass-produced. And what they should do next is to prove that this mass production can be a sound performance on the financial report.
Royole and other key & core technology companies who rise to challenges and insist on independent R&D should be certainly the pride of Shenzhen, said Zhang.

Rewritten by: Chen Cong, Edited by: Du Zhixin, Wei Yiyi