SmartMore closed its $200Mn dollars series B funding, emerging as a unicorn. After participated in series A funding, CoStone Capital enhances its investment in series B funding.

On the foundation of technical advantage, questions such as changing its technical advantage to product advantage, matching with the market demand, and putting the technology into specific industry are a tough challenge for a start-up technology company. To answer that, SmartMore's technology and business team go hand-in-hand to present a perfect answer.
The industry is experiencing a transition from digital to intelligent setting. As one of the new generations of AI companies, SmartMore focuses on the development of Empowering Industries. From CoStone Capital's initial investment to now, the team created the first global industrial AI operating system, providing services for over ten top customers in the industry within a year. According to CoStone, "SmartMore's sophisticated expertise and solid practicability truly impressed us. We hope the enterprise will continue promote the industrial development and lead an innovation." To define the range of enabling, SmartMore decided to focus on intelligent manufacture at the start of its establishment, paving a solid path for AI industrialization. Furthermore, SmartMore also leap from software algorithm to software and hardware integration products. Up till today, SmartMore had already produced over 30 intelligent manufactured integration products in the fields of vehicle manufacture, consumer electronics, semiconductor, and precision optics.
Take vehicle manufacture as an example. Last October, SmartMore's bearing AI examination machine has been trial operated on the production line in one of the top 500 global automobile components manufacturer. This product greatly shortened the original examination process, automatically detecting 23 types of defections. Not only can this product increase the efficiency of quality inspection to 80%, but it also increases the accuracy of inspection close to 100%. Now, the product is officially launched. This is also the first time the company introduced AI products into its mainstream product line of passenger car.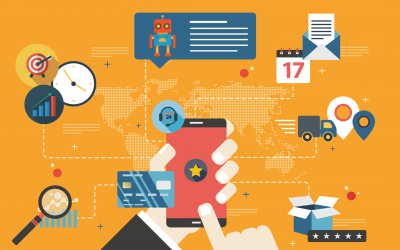 In the field of precision optics, SmartMore cooperated with the leading global optical enterprise to build an intelligent factory. After 4 months of developing material and breakthrough in AI technology, SmartMore is the first to achieve auto-coding and reading QR code on optical lens. SmartMore also successfully developed AI lens recognition, analysis, sorting, and packaging integrated machine. This machine may print an invisible QR code on every lens, meaning the lens is equipped with invisible "ID card." With SmartMore's integrated machine, it can analysis over 50 types of data in 0.2 secs, such as lens degree, color and supplier. Now, this product from SmartMore is launched in multiple world-wide factories.


In the field of semiconductor, SmartMore is working with several national key enterprises. From Wafer inspection and PCB inspection to chip process analysis, SmartMore published several AI+ solutions and software and hardware integrated equipment. Due to the high misjudgment rate of traditional AOI quality inspection equipment, it often requires manpower to re-inspect the product, which lowers the efficiency of production. With the accumulation of strong algorithm ability, SmartMore's product can quickly analyze, identify and estimate on various defect types. Currently, the accuracy is 99.99%, achieving closed-loop control from equipment process optimization to product quality improvement.

Forming a complete AI intelligent system, SmartMore has launched multiple software and hardware products. The products involve in a variety of aspects, such as SMore ViMo, an industrial AI platform; SMore ViScanner, intelligent code scanners; SMore ViNeo, a smart camera etc. In the future, SmartMore will take a step further into the transformation of traditional manufacture industry to intelligent manufacture industry, create a bright future with its partners.
Rewriting by Kong Xiaomei; Editing by Du Zhixin and Li Yunzhen.