Innovative biomaterial research and application company PAM2L BIOTECHNOLOGIES announced today the completion of over 100 million yuan in Pre-Series A financing. The round was led by VOWON Fund, Yunqi Partners, and GRC Sinogreen Fund, with participation from Yael Capital and Lighthouse Capital serving as the exclusive financial advisor. Existing shareholder CoStone Capital also participated in this round. Following the completion of this financing round, PAM2L BIOTECHNOLOGIES will further enhance its research and development platform and expand its production capacity.
Established in March 2021, PAM2L BIOTECHNOLOGIES was co-founded by Dr. Zhong Chao, a researcher from the Shenzhen Institutes of Advanced Technology, Chinese Academy of Sciences, and his university classmate Cui Junfeng. The company focuses on the development of synthetic biology and machine learning (BT-IT) dual-driven biomaterials and products. The core team consists of several PhDs with globally recognized academic achievements and experienced senior experts in the field of process engineering. PAM2L BIOTECHNOLOGIES mainly focuses on the development of protein and polysaccharide raw materials, which are widely applied in the fields of pharmaceuticals, medical aesthetics, cosmetics, and food.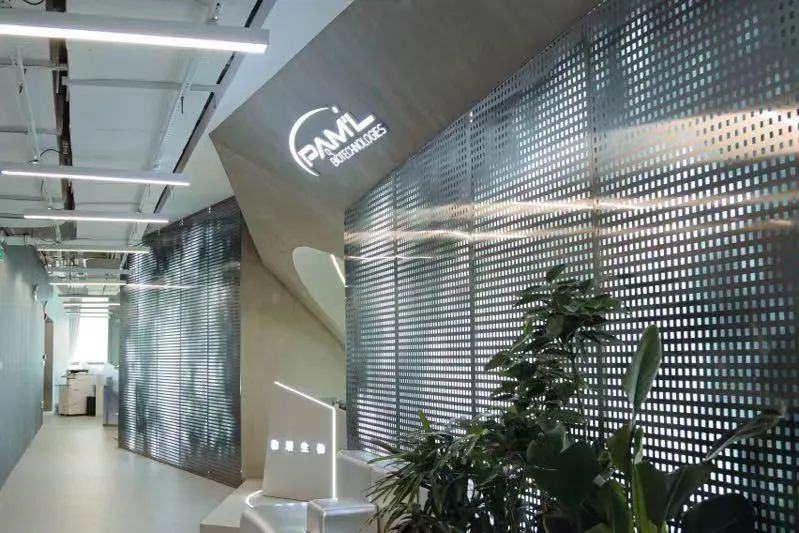 Leading material synthetic biology research and establishing
an efficient innovation research and development platform
As a cutting-edge biotechnology, synthetic biology has become a highly competitive field worldwide. In September 2022, the U.S. government officially announced the "National Biotechnology and Biomanufacturing Program" to ensure the country's leading position in the field of biotechnology. In May 2022, the National Development and Reform Commission of China issued the "14th Five-Year Plan for Biobased Economy Development," which emphasized the development of original and leading technological innovations and the orderly promotion of their applications in multiple fields. In June of the same year, Shenzhen issued the "Opinions on Developing and Strengthening Strategic Emerging Industry Clusters and Cultivating Future Industries," focusing on the development of 20 strategic emerging industries and 8 future industries, with synthetic biology ranking first among future industries.
Boston Consulting Group predicts that by the end of the 21st century, synthetic biology will be widely applied in more than one-third of global manufacturing, creating a value of 30 trillion USD. McKinsey & Company believes that in principle, 60% of global products can be produced using biological methods. By 2030-2040, synthetic biology can generate approximately 2 to 4 trillion USD in direct economic impact each year. In the next 10 years, at least 20% of petrochemical products globally can be replaced by bio-based products.
Driven by bioeconomy-related policies and the development of a low-carbon economy, the synthetic biology industry has encountered historic development opportunities. Dr. Zhong Chao, after completing his studies at the Massachusetts Institute of Technology (MIT) in 2014, returned to China and joined the Shenzhen Institutes of Advanced Technology, Chinese Academy of Sciences in 2020. He established the Materials Synthetic Biology Research Center, devoting more than ten years of research in this field. Dr. Zhong Chao holds 10 domestic and international patents, and he has been recognized as the chief scientist of the Synthetic Biology Special Project of the Ministry of Science and Technology and awarded the National Science Fund for Distinguished Young Scholars. In 2021, he founded PAM2L BIOTECHNOLOGIES to accelerate the commercialization of adhesive proteins, bacterial cellulose, mucopolysaccharides, and other core product pipelines.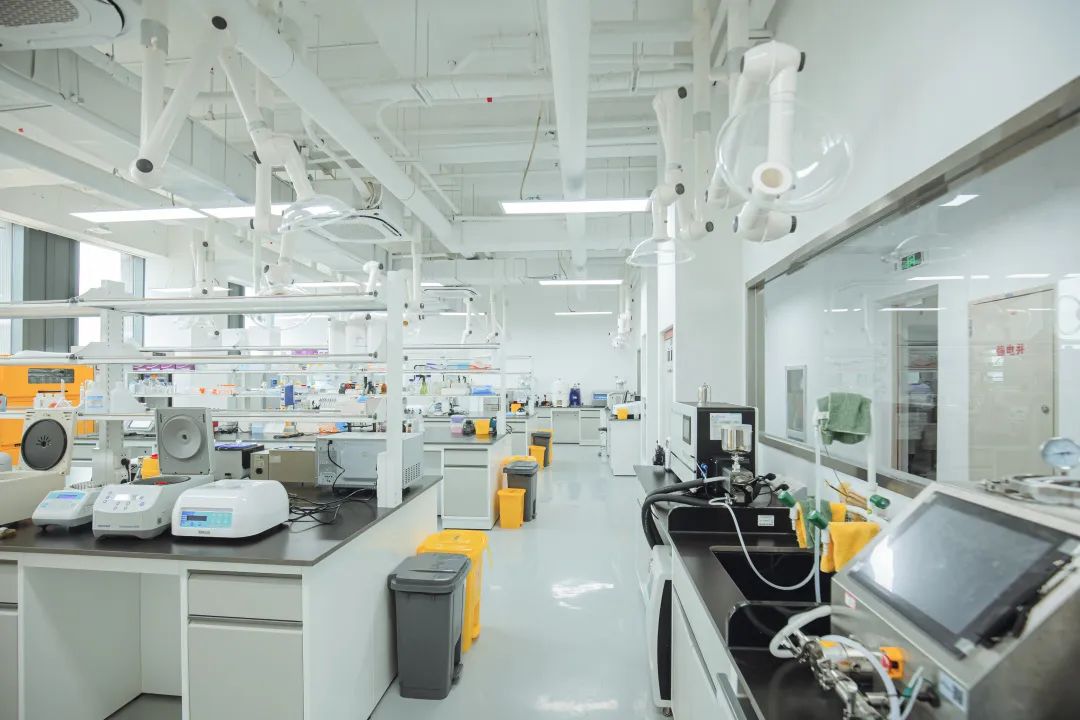 Currently, the company's core team includes a team of doctoral researchers from top domestic and international research institutions and an industrial and commercialization team from well-known domestic and international enterprises, ensuring the organic integration of scientific capabilities in synthetic biology and manufacturing capabilities in commercialization. The advisory team includes renowned scientists from MIT, UCSB, Cornell University, and clinical experts from Ruijin Hospital, Changzheng Hospital, Shanghai Sixth Hospital, and Shanghai Ninth Hospital.
Relying on interdisciplinary in-depth research and long-term accumulation, PAM2L BIOTECHNOLOGIES has established an efficient innovation research and development platform driven by BT-IT. By combining academic research, high-throughput synthetic biology technology, AI methodology, and optimized pathway design experience, the company gradually possesses leading capabilities in the systematic development of new molecules, new materials, and bioactive material systems in the industry. This significantly accelerates the research and development efficiency of innovative biomaterials derived from synthetic biology, such as biomaterials for medical use, cosmetic raw materials, and functional materials. With a focus on high-value and high-growth markets, PAM2L BIOTECHNOLOGIES is strategically positioned in protein and polysaccharide pipelines, aiming to achieve innovative applications and replacements in multiple scenarios and provide customers with green and efficient solutions.
Since its establishment, PAM2L BIOTECHNOLOGIES has rapidly developed with its strong research capabilities and has received recognition from various parties. In December 2021, it jointly established the "Materials Synthetic Biology Industrial Transformation Center" with the Shenzhen Institutes of Advanced Technology, Chinese Academy of Sciences. In March 2022, it was recognized as a "SyntheticBiology Enterprise" by the Guangming District. In July 2022, it was listed in the "Top 50 High-Growth Enterprises in the Greater Bay Area" released by the Shenzhen Venture Capital Association. In August 2022, it moved into the Hengtai Yuda Building and started the construction of a pilot plant. In November 2022, it participated in the "Shenzhen Venture Capital Day" and was invited to sign a contract on-site as a major project.
Upstairs-downstairs innovation model, accelerating the transformation of scientific and technological achievements
Through the innovative "upstairs-downstairs innovation and entrepreneurship complex" model incubated by the Guangming District Government of Shenzhen and the Shenzhen Institutes of Advanced Technology of the Chinese Academy of Sciences, PAM2L BIOTECHNOLOGIES has realized close proximity between its office and the Synthetic Biology Institute located "upstairs-downstairs" in the same building. This enables close communication between the company's research and development personnel and the scientific research personnel of the research center, facilitating a seamless connection between original innovation from 0 to 1 and the engineering technology development and commercialization from 1 to 10 to 100. Consequently, efficient transformation of scientific research achievements into successful industrial applications is achieved.
This incubation model, which organically integrates fundamental research and industrial application in physical space, can overcome the time barriers in industrial incubation from 0 to 1 to 10. It effectively addresses the bottlenecks faced by start-up companies in terms of the lack of facilities and technical platforms, thereby shortening the time cycle for the transformation of original innovative industries and establishing a comprehensive enterprise cultivation model encompassing "research-transformation-industry."
Supported by the "upstairs-downstairs" model, PAM2L BIOTECHNOLOGIES has made rapid progress in the transformation of its adhesive protein pipeline. Relevant products have already been validated in wound closure and care, demonstrating both adhesive and hemostatic functions. These products are poised to replace and localize existing products.
With the vision of becoming a global leader in biodegradable materials production and application expertise, PAM2L BIOTECHNOLOGIES's future extends beyond this achievement. In the context of the global consensus on the "double carbon" goal, synthetic biology not only serves as a significant force in the development of China's bioeconomy but also becomes a crucial underlying support for achieving the "double carbon" goal. Moving forward, the company will leverage its platform's research and development advantages and industrialization capabilities to continuously expand its business scope and explore applications in multiple fields, leading the industry's development.
Dr. Zhong Chao, the founder of PAM2L BIOTECHNOLOGIES, stated, "The founding team of PAM2L BIOTECHNOLOGIES is deeply grateful for the recognition and support from both new and existing shareholders. We will continue to be market-driven, adhering to the strategic layout of innovation materials, innovative products, and efficient research and development platforms driven by BT-IT technologies. We will further explore the applications of innovative materials in various fields, focus on unique medical product solutions that possess clinical value, and persist in developing and commercializing platforms guided by product-driven approaches, ultimately becoming a globally leading innovative biomaterials company."
Mr. Zhang Zhikuan, VP of CoStone Capital, commented, "Continued investment in PAM2L BIOTECHNOLOGIES exemplifies CoStone Capital's investment style of 'concentration and key services' and reflects our high recognition of PAM2L BIOTECHNOLOGIES. Since our initial investment, Bayin has demonstrated strong growth momentum with its founding team consistently publishing high-quality papers in relevant academic fields. The main pipeline has achieved significant progress in terms of yield and commercialization. We have full confidence in PAM2L BIOTECHNOLOGIES's future development and look forward to the company becoming a leader in the synthetic biology industry."